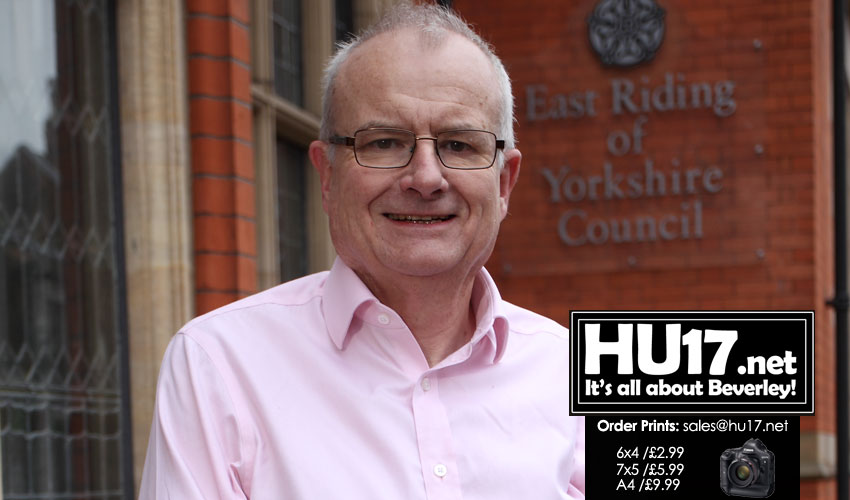 Councillor Denis Healy is promising the people of Beverley that under the Liberal Democrats residents can enjoy change.
The Liberal Democrats enjoyed an outstanding night at the local elections that saw them take control of Beverley's Historic Core.
Not only did they win all three seats in St Mary's they also won eight seats on Beverley Town Council.
Speaking to HU17.net Cllr Healy said;
"It is the greatest privilege for me and the Liberal Democrat team to have been elected as the majority group on Beverley Town Council and also to represent St Mary's ward on the East Riding of Yorkshire Council."
"We are all so proud of our historic town, and to have been elected to serve its people is a great honour."
"People voted for change, and now the hard work begins. We want to deliver, especially for our young people and our environment. We will be accessible and we will give people a voice."
"Beverley Town Council will be run in a consensual way with our Labour and Independent colleagues. We will bring an end to political bickering. Just constructive engagement from a group of people who are committed to delivering the best for Beverley."
Residents Have Welcomed The Libdems And Change On Town Council
Due to their numbers, the LibDems will have ultimate control of the Town Council. They hold all the cards when it comes to selecting a Mayor and dividing up the committees.
Many residents have welcomed the change. Results at the elections mean that The Conservative Party pushed out of in the heart of Beverley.
Beverley Town Council will give the Liberal Democrats the perfect platform. One that will allow them to prove they are the party of inclusivity.
While they do not have control over the local authority, they do have the perfect shop window. It is now up to them through the Town Council to show they are the right people to lead the town.
The Liberal Democrats will be joined on the Town Council by two independents and also four Labour Councillors.
Beverley Town Council – Councillors Elected
Peter Astell (Liberal Democrats)
Ian Gow (Independent)
Clare Wildey (Labour)
Chloe Hopkins (Labour)
Duncan Jack (Independent)
Margaret Pinder (Labour)
Ann Willis (Labour)
Tom Astell (Liberal Democrats)
Shaun Blencoe (Liberal Democrats)
David Horsley (Liberal Democrats)
Linda Johnson (Liberal Democrats)
David Boynton (Liberal Democrats)
Denis Healy (Liberal Democrats)
Simon Rance (Liberal Democrats)