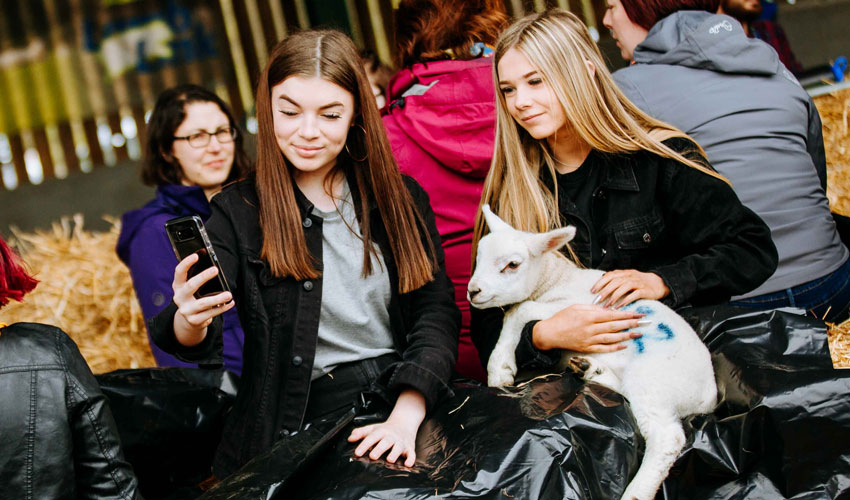 Lambing Sunday made a triumphant return to Bishop Burton College at the weekend. Thousands of people from across the region flocked to the family event.
The college held the event again after it had to be cancelled last year. Judging by the crowds it was clear it had not lost any of its appeal.
An estimated three thousand people came along to cuddle the newborn lambs on the college farm and explore the sprawling campus.
Chief Executive and Principal, Bill Meredith, said: "Lambing Sunday has always been a hugely popular event here at the college.
"We love opening our doors to the wider public so they can see for themselves our diverse and unique college campus.
"It is a chance for families to bring their children along. They can meet the newborn lambs and also find out more agriculture. They can also learn about the wider work we do here at the college."
Students helped put on a range of activities for visitors of all ages to enjoy. As well as being able to hold and pet the newborn lambs. Other activities included the chance to 'hug a bug or snuggle a snake' from the college's collection of exotic species.
Lambing Sunday Boasted a Host Of Activities
Animal feeding experiences, mini tractor driving, bricklaying for beginners, flower arranging, archery and mechanical horse rides were also available to visitors.
In addition, youngsters in the event's 'children's corner' were able to take part in face painting, colouring, a treasure hunt and much more.
There were also a number of food outlets open throughout the event.
Lambing Sunday had to be cancelled last year on veterinary advice after a number of lambs were identified as having a skin condition. This was a result of stress, which had been brought on by adverse weather.
However, there was no such problem this year and the weather remained fine throughout.