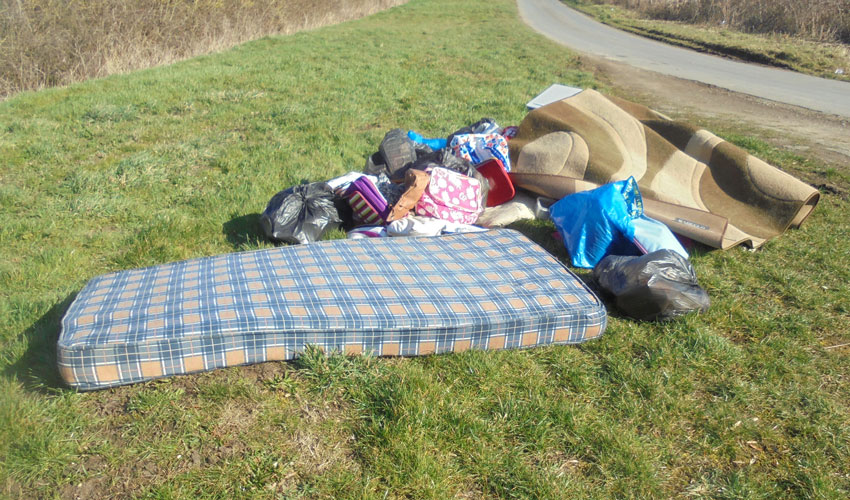 A Beverley man has been fined £300 after rubbish belonging to him was found dumped in Kelk, near Driffield.
The man said he paid an unknown male £20 to take two bags of household waste from his home when he was questioned by streetscene enforcement officers from East Riding of Yorkshire Council.
He admitted failing in his duty of care by not checking he was using an authorised waste carrier and was given a £300 fixed penalty notice. The fixed penalty for duty of care offences was introduced this year as part of a national campaign to tackle fly-tipping.
An officer investigating a report of fly-tipping in Moor Lane, Kelk, on 28 March this year found a mattress, a carpet, a microwave and black bags of general household waste dumped at the side of the road.
Evidence found at the scene related to a Beverley address. A man living at the address admitted the bags of rubbish belonged to him.
He said he did not ask to see the man's waste carriers' licence or get a receipt and did not ask where the rubbish was being taken to.
East Riding of Yorkshire Council continues to inform residents they are responsible for disposing of their own waste properly and legally.
Residents are urged to take any waste that can't go in their bins to their local household waste recycling site, or hire a licensed waste carrier to take the rubbish away or use the council's own bulky waste collection service.
When hiring anyone to take away rubbish, residents are urged to always follow the council's SCRAP Code (SEE BELOW) which advises what checks they need to make.
Paul Tripp, head of streetscene services at East Riding of Yorkshire Council, said: "The responsibility lies with the resident to make the necessary checks to ensure their waste will be disposed of correctly and legally.
"To help prevent fly-tipping, residents should use properly registered waste carriers, get a receipt and take the person's details."
Anyone caught fly-tipping could be ordered to pay a £400 fixed penalty notice and, if unpaid, the issue will be taken to court, where they could face an unlimited fine or even imprisonment.
Residents themselves could also face a fixed penalty or an unlimited fine in court if they fail to make checks when disposing of waste and it ends up fly-tipped.