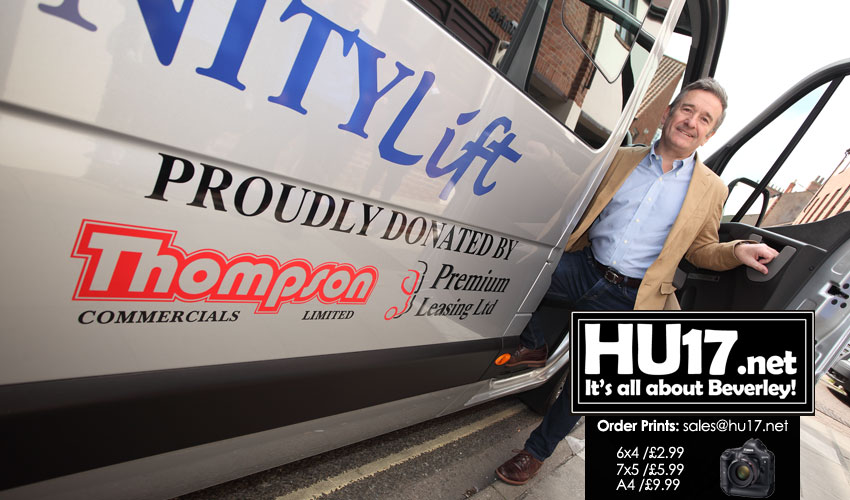 Beverley Community Lift says that they are thrilled after a local businessman donated them a brand new bus.
Fiona Wales, Manager says the donation is perfect timing following what has been a tough year for the charity.
Her comments come after a kind-hearted business owner donated a bus to the charity. He is also covering all of the associated costs.
Speaking to Hu17.net Fiona said;
"A few weeks ago we were contacted by Paul Simpson. He said that he would like to help the charity out and asked for a meeting."
"Paul came in to see us, the upshot of it was that as he is in transport he wanted to donate us a bus. He has given us a bus for five years paying for all its maintenance. For us this is amazing."
"His donation amounts to around £35,000 worth of vehicle which we do not need to think about. Thanks to his generosity we will be able to support more of the community and enhance their quality of life."
"It is brand new, we were not sure what to expect when he showed us it did not even have a registration plate on it at the time."
"They have also paid to have all the branding put on the bus alongside theirs showing that have sponsored the vehicle."
"We can not explain the difference this makes to us as a charity we have had a really rough month twelve months and have lost council contracts due to changes in legislation."
"As a result of this, it means we need to find around an additional £20,000 to continue to run our charity."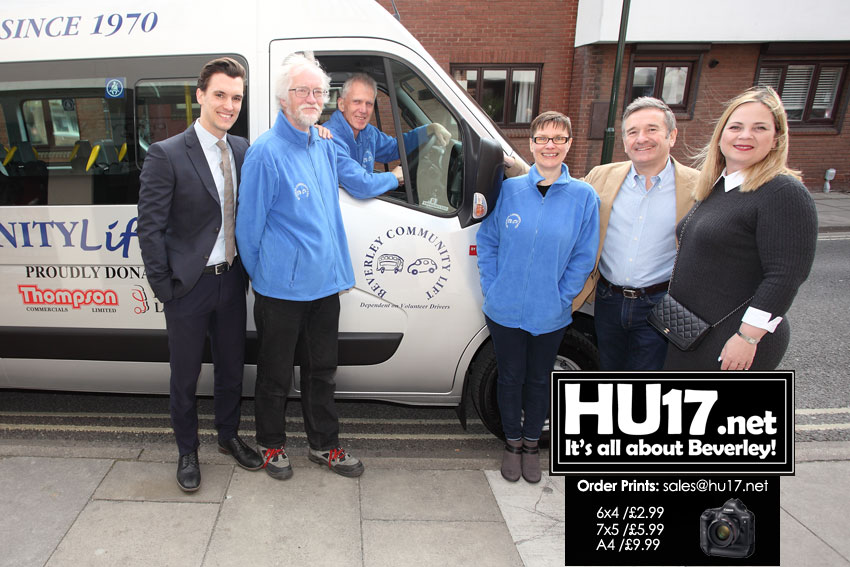 Beverley Community Lift Is Hopefully Just The Start
Paul Simpson, owner of Thompson Commercials Limited and Premium Leasing Limited. As a business, it has been trading for over 20 years. As a business, they buy, sell, service and also contract hire commercial vehicles.
Speaking to HU17.net Paul said;
"I wanted to do something as I have been successful in business. I am a Beverley boy so wanted to put something back into the community."
"My mum used to use Beverley Community Lift. They do great work and I think they have had some difficult times to be fair. I am in an ideal position to help so I will try to help them as much I as I can."
"This is not the end, I want to try and do more. I would like to try and do a few other things but this is an ideal opportunity as I am in the commercial vehicle world. So I can give them the best at what we do on a daily basis."
Paul's wife Mairi is urging other businesses in the town to come together and help support the town, she said;
"We want to try and do something for the youth in the future. I would also like to appeal to other businesses to see they can come onboard."
"It would be good to work as a team and see what we can do collectively to help Beverley out."