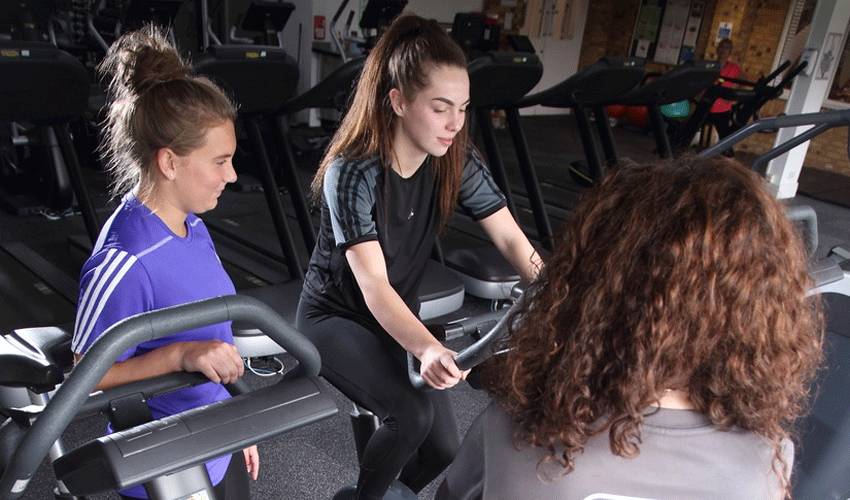 Sportsability Fitness Training is running a competition to win a place on their Level 2 Instructing Fitness Gym course, worth £550.
As the gateway qualification to the fitness industry, this Level 2 qualification opens up opportunities to become a Personal Trainer. It also provides a gateway to undertake add-on courses. These include spin sessions, aqua fitness and also to specialise in working with children and the elderly.
Suzanne Mathers is the Director of Sportsability Fitness Training. She said;
"As an Active IQ provider of fitness training courses, we have recently had a revamp of our website to focus on providing training for people wanting to get into the fitness industry and also for those with a passion for fitness to manage this in addition to their day job."
"Social media is having a major impact on the fitness sector, spreading a wealth of knowledge and inspiring people of all ages to improve their health, increase fitness and feel better about their bodies."
"The Level 2 Instructing Fitness for Gym is the best way to get into the sector. So we are giving someone the opportunity to start their career in an industry they love."
"To progress onto Level 3 qualifications we have access to funding through the 19 Plus Advanced Learner Loans Scheme. This type of loan is Government funded and can be paid off when income levels exceed £25,000 per year."
Gym Instructors Are In Demand As Fitness Sector Flourishes
"We are fortunate to be supported by some of the best fitness centres in East Yorkshire. Delivery of our training takes place at Cottingham Parks, Total Fitness and Nuffield Health."
"Feedback from these gyms shows that the market has never looked so good, worth an estimated £5bn with thousands of gyms around the UK. Jobs are also available for gym instructors and personal trainers with excellent people skills, charisma and a passion for fitness."
"The gym instructors course is offered in an e-learning package with assessment sessions at one of our partner venues. There is also support online from our trainers."
"I myself joined the industry a bit later in life, after working in another role and then having my family. I qualified myself as a PT and also work as a swimming coach for pre-school and disabled children. Also, I coordinated PE packages in schools across East Yorkshire and Hull."
"Making the move into fitness was the best thing I ever did. I can recommend it to anyone who enjoys working out and working with people, as it will be a very rewarding opportunity."
To enter the competition, please visit www.sportsabilitytraining.co.uk and email your contact details and date of birth.
Also, you can find them on Facebook, Twitter and Instagram for more information and updates on the competition.
Information about funding options can be found here https://www.sportsabilitytraining.co.uk/courses/advanced-learner-loans/