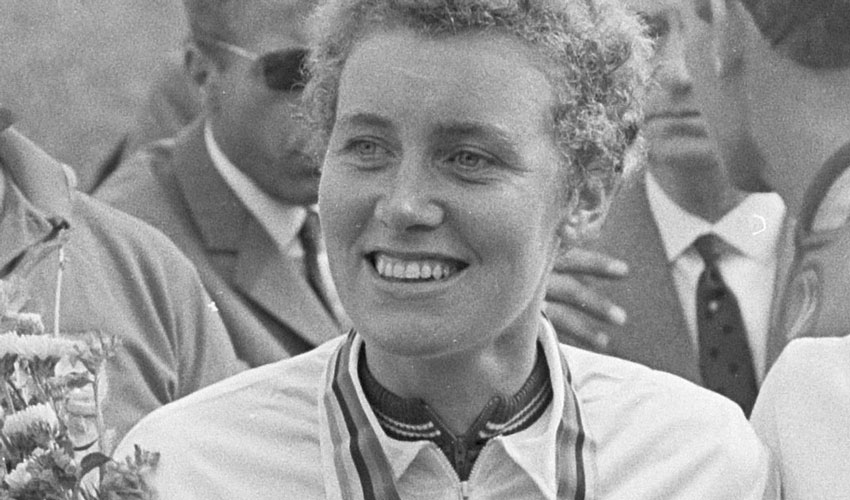 East Riding Theatre's Spring Production celebrates Beryl Burton- The greatest woman on two wheels…ever!
East Riding Theatre is gearing up for its Spring production Beryl by actor and playwright Maxine Peake.
The production will span the period the Tour de Yorkshire races through the region. In celebration of all things Yorkshire the theatre will be presenting an acclaimed play about a major Yorkshire sportswoman.
Sir Gary Verity of Welcome to Yorkshire said;
"The timing of the show, during the fifth edition of the race, couldn't be better. Beryl's qualities of skill, spirit and determination are very much embodied by the race today."
"But the Tour is so much more than a bike race. It's a perfect vehicle to showcase our great county and all it has to offer."
"The play itself is a legacy of the Grand Depart being held in Yorkshire. It has been commissioned as part of the Arts Festival which marked the event."
Play Tells the Story Of Remarkable Beryl Burton
The play tells the remarkable story of Yorkshire cyclist Beryl Burton, 'The greatest woman on two wheels', using a great dollop of Northern wit.
Furthermore, the theatre has been working on an exciting project with local school children in Beverley.
Molescroft, Keldmarsh, Tickton and St Mary's Primary schools have been looking at the stories of five inspirational Yorkshire women.
Director Marieke Audsley says he is thrilled to be directing Maxine Peake's exquisite play about the exceptional Beryl Burton.
He said;
"Beryl's story is truly inspirational. It will be a delight to share this fascinating, funny, moving and uplifting celebration of a legend with audiences in Beverley."
During drama workshops, led by East Riding Theatre's all-female Company in Residence, She Productions, children explored the lives of a number of high profile women.
These included Beryl Burton, Nicola Adams, Dora Thewlis, Dr Karen Briggs and also Lisa Muscarella.
Furthermore, in the next stage of the workshops, local artist Emma Garness helped the children use the stories they'd discovered to paint artwork on petal shaped canvasses. These have been sewn together creating a celebratory Yorkshire Rose mural.
Later this week the mural will be officially unveiled at the Flemingate Shopping Centre. It will remain on display until the 20 May.
Graham Tait, Flemingate Centre Manager, said:
"We're delighted to host the mural and enable thousands of people to enjoy the amazing work of Beverley schoolchildren which has been inspired by pioneering Yorkshire women."
"It's wonderful that East Riding Theatre's production of 'Beryl' has generated so much creativity and community spirit."