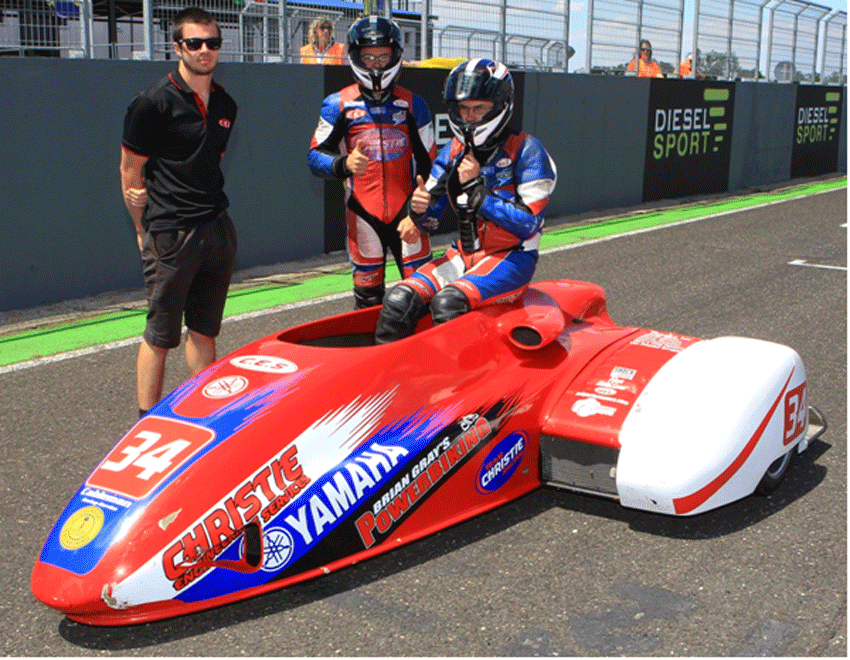 Beverley based sidecar racing family of the Christie brothers say things are shaping up nicely ahead of the 2019 season.
The pairing enjoyed great success in 2018 and as a result are looking forward to this year with some great confidence.
Brothers Sam and Adam Christie will again be racing together, competing in the FIM World Championship consisting of 6 rounds. The new season gets underway at Le Mans in France on the 20 April.
Both Adam and Sam have been involved with the sport since they were sixteen years old. They now compete on the global stage, taking on some of the best teams in the world.
Speaking ahead of the new season, Adam said;
"Our preparations are nearly complete for the start of the season. We have also been making various upgrades to the machine ready for testing in March."
"Sam and I will be hoping for another strong season in the world championship. We are certainly looking to build on the excellent 5th place achieved in our debut season."
Christie Brothers Look To Build On Last Seasons Success
2019 sees a new partnership in the British Championship with Tom teaming up with former BSB rider Chris Walker on the 'Tag Racing' Yamaha powered machine.
This is an exciting new partnership to join the championship. Their first appearance will be at the annual 'Val de Vienne' test in France towards the end of March.
This will be the first time the pairing will ride together and see how the new 600cc outfit performs in preparation for the British Championship starting at Oulton Park on the 4 May.
The Christie brothers will then travel across Europe competing in the FIM Sidecar World Championship. Countries where the Beverley duo will race, include Spain, Hungry and Croatia.
FIM Sidecar World Championship 2018 Fixtures
20 April FFM Le Mans France
29-30 June MAMS Pannonia Ring Hungary (2 races)
20-21July DMSB Oschersleben Germany (2 races)
18 August KNMV Assen The Netherlands
23-25 August HMS Grobnik-Rijeka Croatia (2 races)
19-20 October RFME Navarra Spain (2 races)