Tesco grants have been handed out to two more local projects as a result of their Bag of Help Incentive.
Cherry Burton Primary School and Skidby Village Hall & Institute are the latest groups awarded cash from the scheme.
Head Teacher Mrs Dawn Joy at Cherry Burton School said she was delighted at news the school had been awarded £2,000.
Money was granted to them for their project 'Trim Trail' which will benefit pupils at the school.
Explaining how the money would be used while also expressing her gratitude she said;
"We are delighted to have received these funds. We are going to provide a piece of brand new climbing equipment for our older children. This will keep them entertained and physically active at playtime."
"Thanks go to our Friends of School who are supporting this. Also, we would like to thank all Tesco customers who voted for us."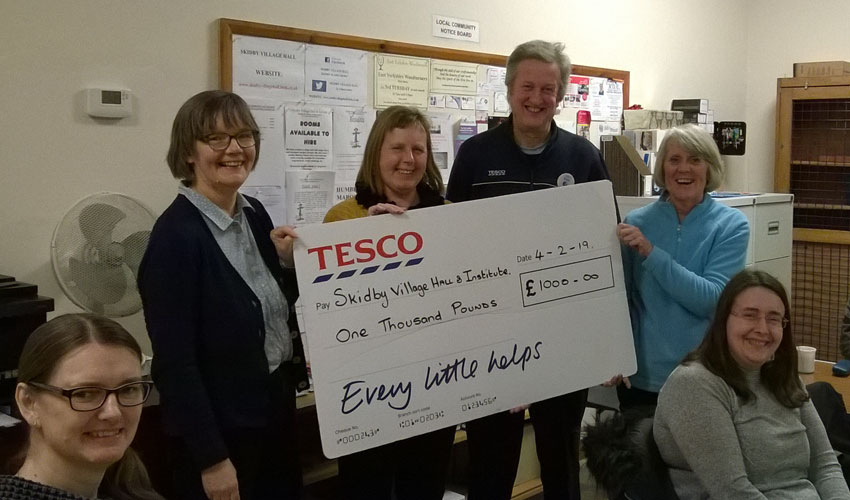 Tesco Grants Help Village Pay For Anniversary Celebrations
Skidby Village Hall & Institute also expressed their thanks after they were given a grant of £1,000.
Vice Chair Diane Chilton said;
"On behalf of the committee of Skidby Village Hall & Institute, I'd like to thank all of Tesco's customers who voted for our project."
"The money has helped fund our 90th-anniversary celebrations for the village hall and they have been a fantastic success. Once again, many thanks for your support."
Open all year round the Tesco Bags for Help incentive are always looking for new local projects to support which benefit the community.
Locally a number of local groups, charities and schools have benefited from the scheme. Furthermore, since 2016 over £145,000 has been donated to projects in Beverley.
Anyone wishing to find out more about how they can access the grants should pop into the Tesco Store on Morton Lane. Also, more information relating to how you can apply can be found on the Tesco web site.