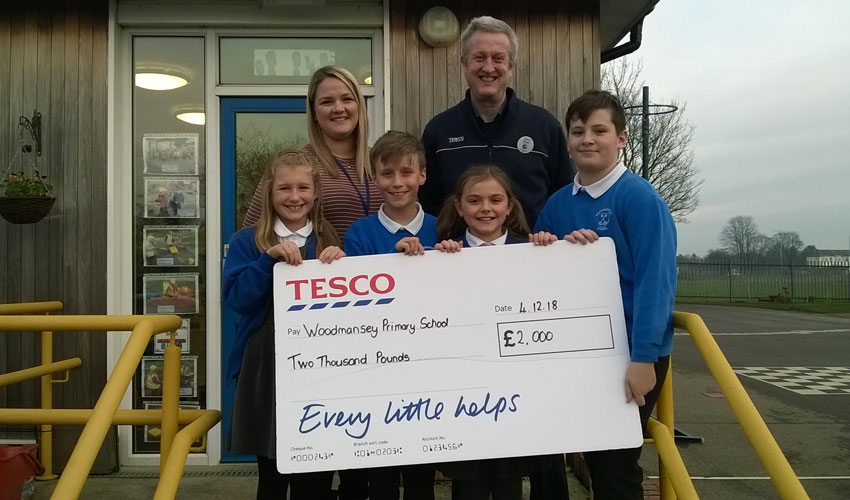 Woodmansey Primary School won Bethan Nicholls says she is thrilled after they won £2,000 in the Bags of Help scheme.
Mrs Nicholls says the money will be used by the school to help develop a learning space for the schools youngest pupils.
Commenting on the school's good news she said;
"We were absolutely thrilled to hear we had come in second place in the Tesco Bags of Help scheme, winning an incredible £2000."
"The money will go towards the development of our Early Years outdoor area to provide a much-needed space for our youngest children who are so deserving of this money."
Woodmansey Primary School won £2,000 after they finished second in the September – October Bags of Help customer vote.
Staff from the Tesco store in Beverley visited the school to present them with their winnings.
Woodmansey Primary School joins a host of other projects that have also benefited from the incentive.
Due to the scheme, 41 projects in the area have received funding from Tesco totalling over £139,000. While in the Humber region more than £4 million have been awarded.
Mrs Nicholls thanked Tesco and their customers for picking the school, she said;
"I cannot thank the school's wonderful PTFA enough who fundraise throughout the year and organised the Tesco bid."
"Also I would like to thank the Tesco customers who chose our project to be worthy of £2000."
"Small schools can sometimes struggle to raise larger amounts. With projects such as Tesco Bags of Help it means we can continue to raise the aspirations of developments within the school."
Tesco is always looking for new projects to invest in. They are keen to hear from sports clubs, charities and community groups who need help to fund their project.
Anyone wanting to put their project forward shop pop into the Tesco store on Morton Lane.