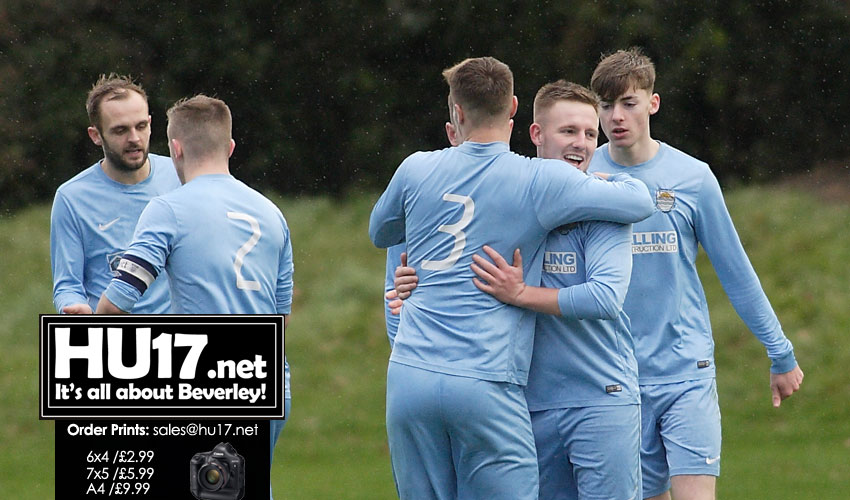 Beverley Town's Humber Premier League title hopes certainly alive after they beat leaders Pocklington Town 4-3 at Norwood.
Leon Dawson, Joe Norton, Jordan Organ and Kurtis Bedford all found the back of the next as Town made it four wins on the spin.
Town took the lead early on in the match and while Pocklington got back on level terms, Jaggers men all but had the game won by halftime.
Speaking after the game, the gaffer, Rich Jagger was thrilled with the result while also very happy with sides performance.
Jagger said;
"This was a very good result for us. However, we did make it hard for ourselves. While being 4-1 with only 15 minutes to play we the bar so could easily have been 5-1 up."
"We let then them back into the game with two late goals. That said the result was never in danger for me."
"I thought going forward we were excellent. Leon Dawson came in and added real quality while Jordan Organ was immense. Also, I felt that as a unit we were really dangerous."
"Most pleasing for me is we beat the league leaders, but I believe we can play better."
Chalk Lane Are The Team To Beat In The Humber Premier League
Jagger says he will have to make a number of changes next weekend but feels he has the squad to do it. While Town remains in third place in the Humber Premier League that could all change is they beat Chalk Lane.
He said;
"We will be stretched next week with injury's, suspensions and holidays. But that's why we have such big squad, one that is full of real quality."
"We will relish the opportunity to play league new league leaders Chalk lane, who in my opinion is the team to beat this season."
Beverley's win over Pocklington means the Humber Premier title race is back on. While champions Chalk Lane remains favourites, Town could really throw a spanner in the works if they can win their next two games.