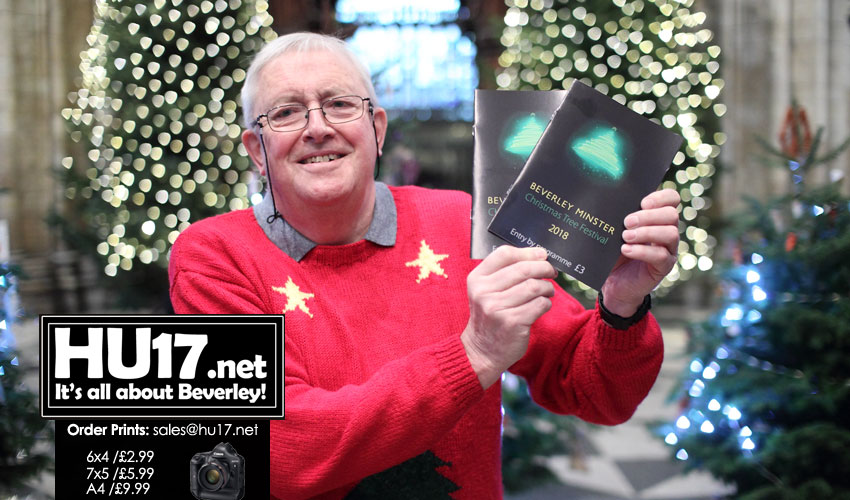 The annual Christmas Tree Festival at Beverley Minster is underway. It features 86 trees that have been decorated by the community.
Over the coming days, Beverley Minster expects around 8,000 people will attend the event. While there those visitors will be asked to vote for their favourite entry.
Opened by the Mayor of Beverley, Cllr Bryan Pearson the Christmas Tree Festival is open to the public until Sunday 9 December.
What makes the Christmas Tree Festival unique is that it provides a visual representation of the town.
Many of the trees at the event are decorated by local charities. Through taking part in the event they are able to raise awareness of the work they do in the community.
One of the local charities taking part in the event is last year's winner Abbie's Fund.
Their tree again this year looks stunning but on closer inspection carries a clear message. It has around 200 Baubles each marked with the name of babies who were sadly stillborn.
Other local charities that are taking part this year include Bundles of Joy, who support disadvantaged families in the area. Their tree is another one that really stands out, well decorated it has a great big bear sat at its base.
Christmas Tree Festival Helps Local Groups Showcase The Work They Do
East Yorkshire Foodbank also has a tree at the event. As a charity, they are helping to combat food poverty in the town. They feed a growing number of people who otherwise would go without a meal.
For these charities and many others who take part, the Christmas Tree Festival provides them with a platform to showcase the work they do.
Furthermore, by taking part they are able to put something back into the community by support our towns most iconic landmark.
As an event, the Christmas Tree Festival captures the season of goodwill perfectly. The fact it is held in such a wonderful building only enhances that experience.
Also, worth noting is that this event brings people into Beverley Minster, some of whom would not have stepped foot inside there before.