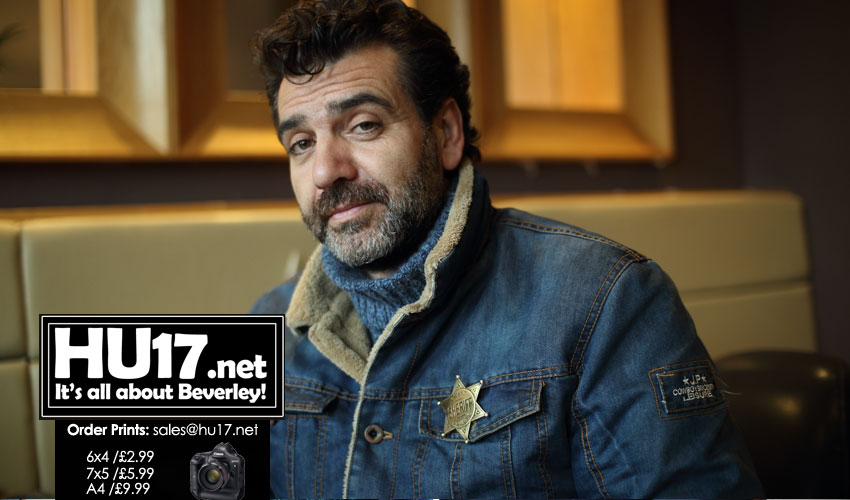 Sheriff Bar will open this Friday as Beverley' newest nightspot promising to add a ye haw to the town.
Owner Murat Bayar of Sheriff Bar says his choice of theme will bring something new to the town.
Located on Saturday Market the four-week project to transform the venue is almost complete. The first customers will get to enjoy Sheriff Bar from 7PM this Friday.
Speaking to Hu17.net he said;
"We will have a full-on Western theme. The bar has been renovated to create a rustic look using things like barrels and saddles for the fittings."
"To start with we will be open from 7PM to 2AM. Music up until 9PM will be country and western while after that we will have a DJ playing dance music."
Murat is a keen country fan, he says artists like Kenny Rogers, Chris Stapleton and Dolly Parton are all on his playlist.
He added;
"I have always had a passion for country music, in the new year we will also be hosting live music. This will be keeping with the theme and have country and western flavour."
"Also this is a perfect location for this bar. It is right in the heart of Beverley and this is where all the action happens. Saturday Market really is the place to be."
"A lot of hard work has gone into making the venue unique, I really think people like what we have done. We will also offer free parking for horses!"
People Invited to Celebrate Sheriff Bar Opening This Friday
Murat is no stranger to the town centre. He already runs one successful business, Jardelles at North Bar Within. Murat added that he is looking forward to opening his second venue in the town.
He said;
"I am very excited about opening on Friday. I hope people will come in and have a drink with us to celebrate our first night."
"Furthermore, it is good to be finally getting this lovely building in Beverley back in use for the people in the town to enjoy."