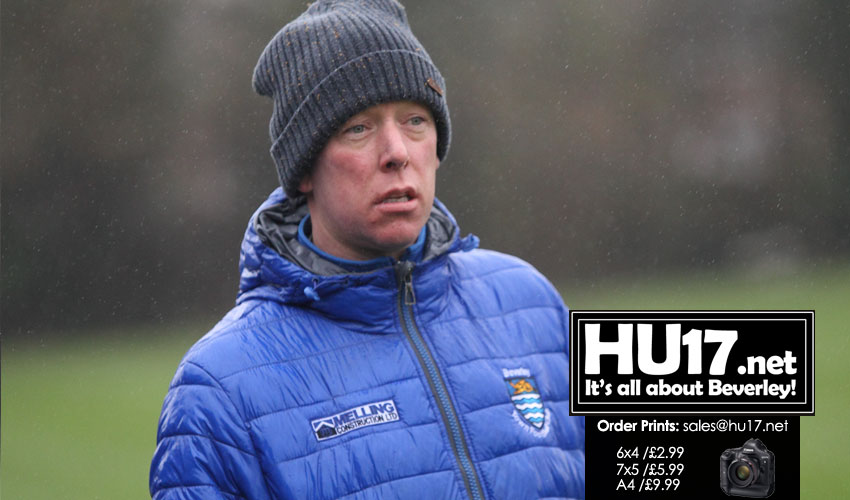 Pocklington Town will head to Norwood this weekend to face an in-form Beverley Town in the Humber Premier League.
Currently top of the table Pocklington has a four-point advantage over Beverley Town. Rich Jagger says that Beverley will be looking to continue their winning run while also aiming to close the gap.
Speaking ahead of Saturday's match Jagger said;
"This is a big game and we have a real chance to close the gap between us and Pocklington in the league. They have lost their last couple of games so we have a chance to get within a point of them."
"Over the next three weeks, we will play them twice, while we know it will be difficult but we want to win them both. Saturday is an opportunity for us to gain a physiological advantage over them at this crucial stage in the season."
Jagger will be missing forward Ryan Saltmer for the match. Alex Stark has a groin problem while Nathan White is still struggling with hip injury. Both will face a fitness test ahead of the game.
Danny McHale will also be assessed ahead of kick-off. The central defender needed hospital treatment following a head injury that left him needing butterfly stitches.
Jagger will, however, welcome back Ollie Baldwin and Leon Dawson into the fold giving Beverley plenty of options up front. Joe Norton is also in form and is more than capable of finding the back of the net.
Jagger Confident His Side Can Get A Result Against Leaders Pocklington Town
Having won their last three-game Jagger is confident his side can get a positive result, he said;
"Games between us in recent years have been close affairs. We are full of confidence and will play with a high tempo and get at them from the start."
"If we can keep a clean sheet that will give us the springboard we need to get the win. Given the strength of our squad and recent form, I am sure we can get a result."
Pocklington will arrive at Norwood on a bit of a bad run. Defeats to Hornsea Town and Sculcoates Amateurs have seen their advantage at the top reduced to just one point.
Jagger says while they may have been beaten they still pose a real threat. Pocklington has one of the leagues most prolific strikers in Daniel Boneham who has scored 13 times this season.