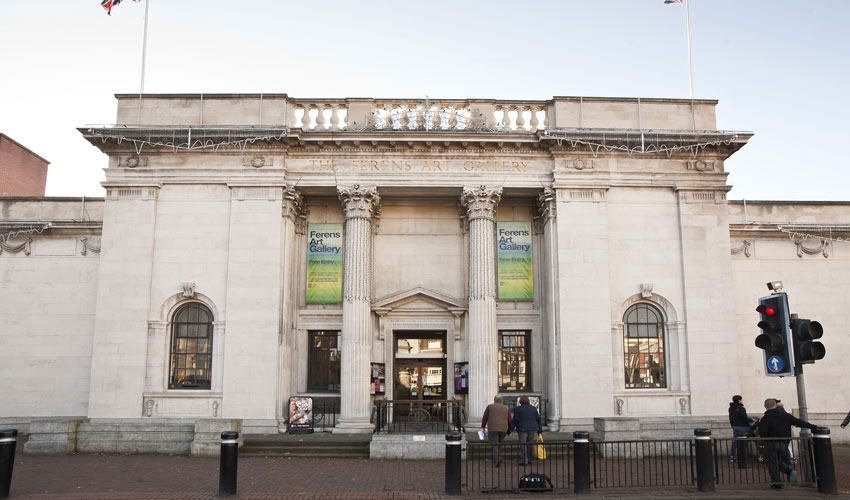 Talented young artists work from the region will go on display at the Ferens Art Gallery.
Opening this weekend entries to the exhibition gave judges some difficult choices when it came to picking out the winners.
Judges say that the standard of work this year was so good it was difficult to narrow down finalists.
Michelle Lewis, who selected the winning artwork on behalf of Friends of the Ferens, said:
"This year's Junior Open is fantastic. The exhibition is bright, exuberant and colourful. It showcases also young people's imaginations and talent from the city and beyond."
"Selecting the nine winners is always a challenge and this year. The 12-15 category was especially strong this year, with some impressive mastery of technical ability.
"Eventually the selectors had to be dragged away before they changed their minds yet again."
"It is not easy to have a work of art accepted by the prestigious Ferens Art Gallery. Each of our young artists is a winner."
Having Work Displayed At Ferens Art Gallery Is Like Winning
Councillor Marjorie Brabazon said;
"It is great to see so many young people getting involved and being creative. They are making the most of this opportunity to have their work displayed at the Ferens Art Gallery."
"Through its many exhibitions and events, the gallery is accessible to all. We aim to inspire people throughout their lives in the city. The Junior Open Exhibition is also a great example of how people engage in the city's broad cultural offering."
Visitors to the gallery will have the chance to see artwork created by the young people. It features over 250 works of art created by children aged 15 and under.
It is being sponsored by the Friends of the Ferens and The Hull and East Riding branch of The Art Society. Prizes will be awarded to the overall winners from each of the age groups.
Budding artists will not have long to wait to find out if they won as it will be announced on Saturday.
Running from Saturday 1 December the will be on display until 20 January. There are no admission fees to visit the Ferens Art Galery which is open seven days a week.