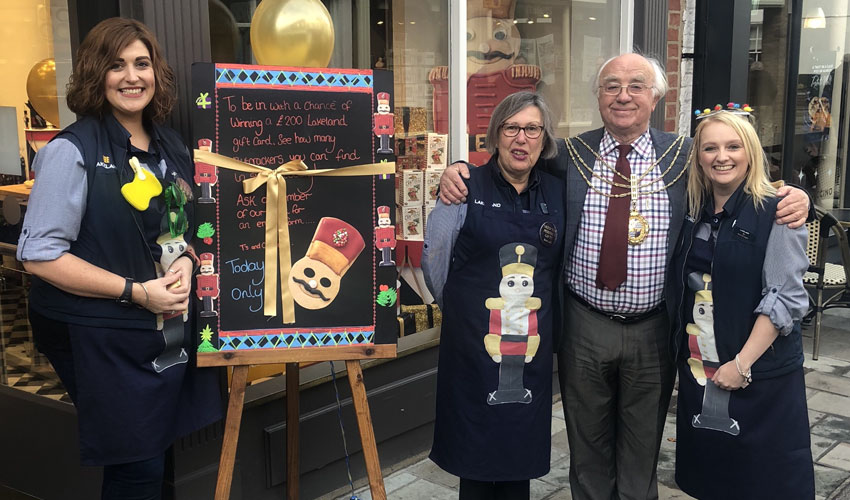 Lakeland Beverley has launched a Nutcracker Competition that will give customers a chance to win £200 of vouchers.
Running for the next two weeks the Nutcracker Competition will challenge shoppers. To win all you have to do to count how many Nutcrackers you can find hidden around the store.
Store manager Joanne Miller says the competition is a bit of fun for their customers in the run-up to Christmas.
Speaking about the Nutcracker Competition she said;
"We have lots of little wooden nutcrackers. These are all hidden all over the Beverley store beside products, behind them also in front of them. They are everywhere!"
"The aim of the game is to count as many nutcrackers as you can as you walk through the store. Entry forms are available at the tills or from any member of our lovely team."
"Once you have done your count all you is pop your answer down on a form and hand it in."
"The entry with the correct number of nutcrackers will win a £200 gift card. If there is more than one correct answer, the winner will be drawn at random from all the correct entries."
"We also have a special golden nutcracker. There is one to be found each day. If you find him, take him to a member of our team who will get you your instant prize."
"This prize could be anything from a £5 gift card to a hamper."
Nutcracker Competition Gets Off To a Cracking Start
The competition is open now and will run until the 2 December. To celebrate the launch of competition the Mayor of Beverley, Cllr Bryan Pearson was asked along to open it.
Joanne said the Mayor enjoyed a mulled apple and also a mince pie. She added that the competition got off to a flying start with many entries on the first day.
Furthermore, there are no age restrictions with Joanne saying that everyone is very welcome to enter.