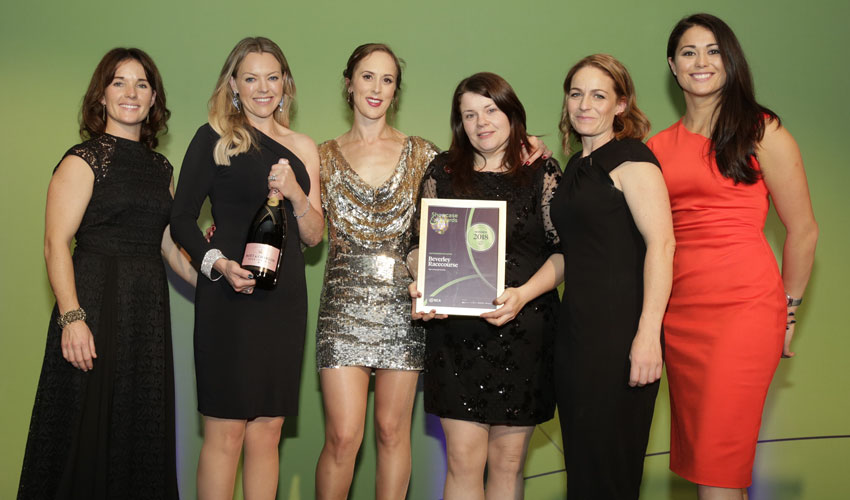 Beverley Racecourse has received recognition for a hosting a deaf-friendly raceday during last season.
The Racecourse Association awarded Beverley with an Outstanding Initiative Award. This was an acknowledgement for the incentive that was also the first of its kind on the UK.
Beverley Racecourse Chief Executive Sally Iggulden said;
"We're incredibly proud to win the Outstanding Initiative Award for the work we are doing with the British Deaf Association."
"We have a long-standing commitment to improving inclusivity and accessibility to racing for the whole community."
"Our partnership with the British Deaf Association is a prime example of this. We're looking forward to building on this work during the 2019 season."
Now it is also hoped the initiative will be developed further and the lead set by Beverley is followed by other racecourses.
Robin Ash from British Deaf Association said the award was well deserved. he said;
"We hope the work Beverley Racecourse has done with us will inspire other racecourses to consider the needs of deaf people and enhance the racegoing experience for all."
The annual awards celebrate excellence and innovation in customer experience at racecourses across the country.
Racecourse Praised For Their Deaf-Friendly Raceday
This was just the second time in the history of the event judges made a special award for an initiative.
RCA Chairman Maggie Carver said;
"The foundations of our Showcase and Awards, excellence and innovation, were on show amongst all of our finalists and the eventual winners."
"The competition in 2018 was as fierce as ever. Our winners have shown exceptional commitment to delivering outstanding customer experiences."
In addition, Beverley was voted the Best Value Racecourse in the North in 2017 by members of the Racegoers Club. They are the official supporters club for British racing fans.
The 2018 Showcase & Awards accolade is the latest recognition for the Beverley course. It follows success in the Food and Beverage category in the same awards last year.