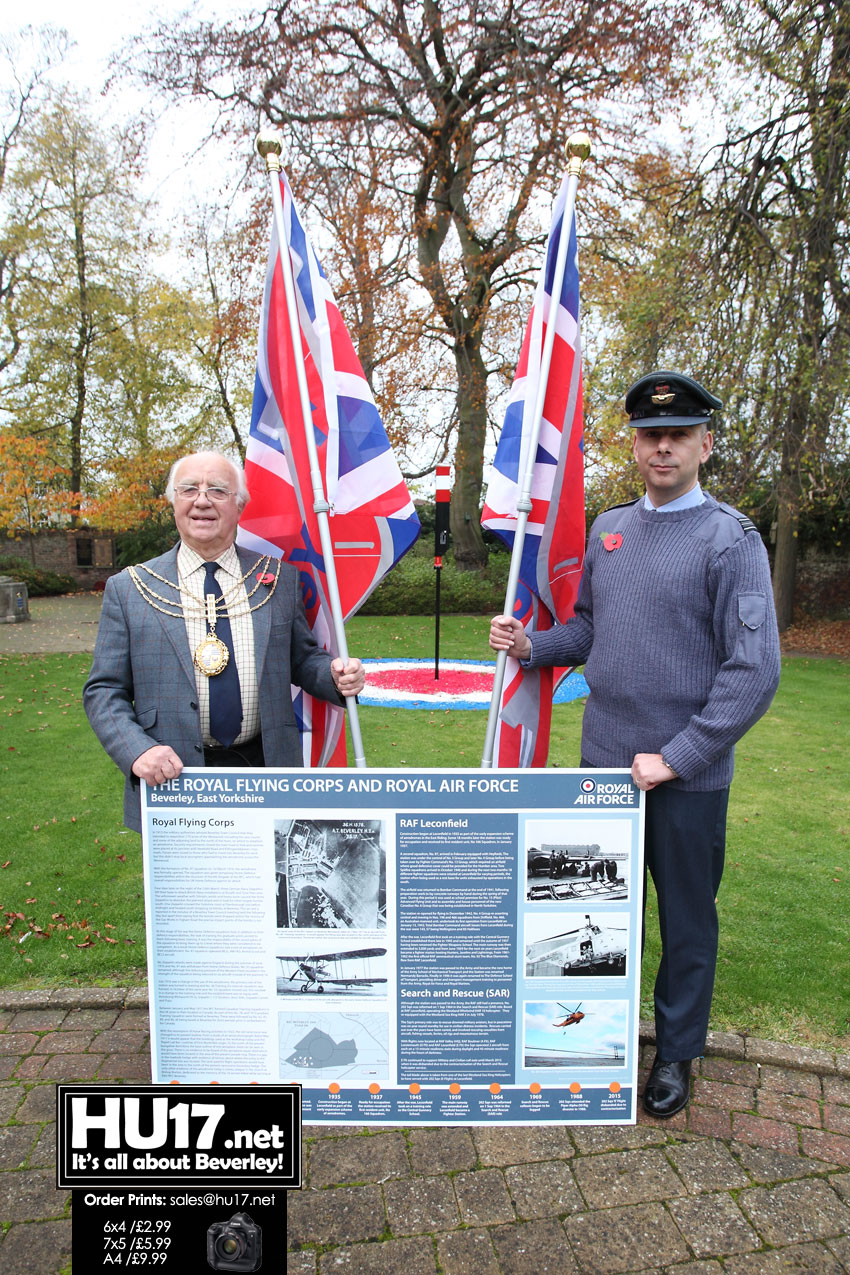 An information board that shows the links Beverley has with the Royal Air Force has been unveiled in Hengate Gardens.
The board charts how the first airmen took to the skies at an airfield on the Racecourse. It then tells the story of the links RAF had over the decades.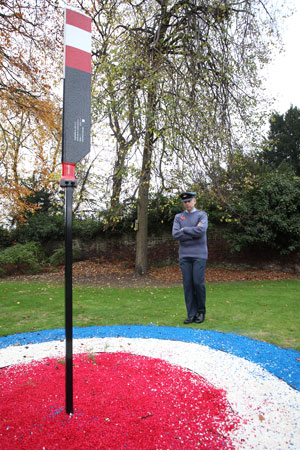 Squadron Leader Nick White and also the Mayor of Beverley Cllr Bryan Pearson unveil the board.
Speaking about the board, Squadron Leader White said;
"It is the centenary of the RAF this year and the first world war. Beverley has had quite a long association with military aviation."
"On the board, we can see the early days of aviation with the Royal Flying Corp operating on the Westwood."
"Then on the formation of the RAF in 1918 going into the second World War, Leconfield and the other bases played a big part in the Battle of Britain and during the cold war."
"There have been some quite notable firsts for military aviation in the region. Als,o a big part of this memorial is to commemorate the actions 202 Squadron."
"Regardless of weather and conditions, the Search and Rescue flight would take off in all circumstances would take off to aid those in distress."
"Within Leconfield now there is still quite a small footprint but it is important for us to maintain our links to the town."
"We are really pleased this memorial has been erected and we thank the town's people for their contribution."
Mayor Of Beverley Says Board is Fitting Tribute To RAF
Cllr Pearson who once served with RAF expressed the importance of the installation adding it was a fitting tribute to all the RAF personnel who served in the area.
While the RAF remain active throughout the world, the days of flying from Leconfield have come to an end.
Most of the activities undertaken by them at Leconfield now are ground-based. Specialist drivers from their Logistics Corp attend courses before joining their units.