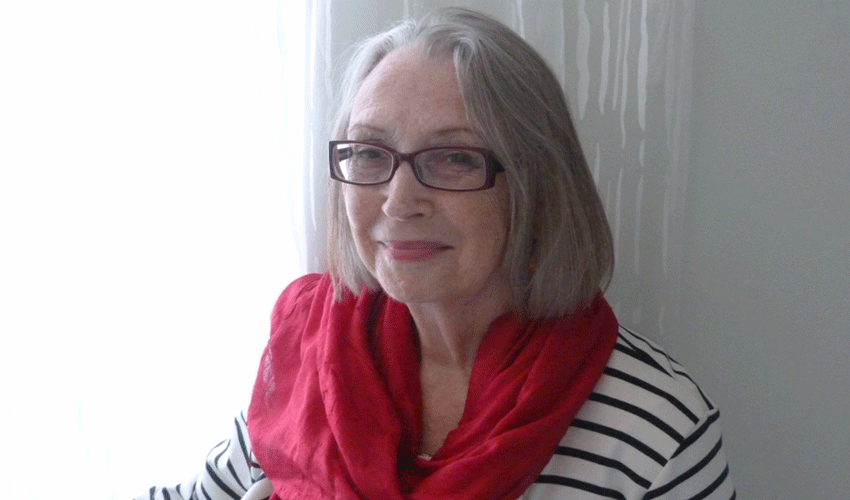 Beverley based author Val Wood celebrates 25 years as a published author with a special launch party at Waterstones in Hull on 29 November and a special book signing in her hometown on 1 December.
This is a momentous year for the author as it marks 25 years since the release of her first award-winning title, The Hungry Tide.
The book won the inaugural Catherine Cookson Prize for fiction and established Val as one of the most popular authors in the UK.
A Place to Call Home is set in Hull during the 19th century and focuses on the city's once-thriving industrial area. Val says:
"I grew up in Hull and celebrate the city's history in each of my novels. Every year when I research the city I am surprised to learn something new. It has such a fascinating legacy. All you have to do is look around the city at its beautiful architecture, hidden alleyways and cobbled streets and the characters and stories they embody come to life."
"I am so inspired by the city and love to illustrate it in my novels. I am often asked if I worry about running out of ideas. But how would that be possible in a city where every corner you turn, you are greeted by new possibilities."
Authors New Book Explores The Spirit Of Hull People
Hull's influence is evident in A Place to Call Home. It explores the spirit of Hull people and the theme of friendship and community without prejudice. Val continues:
"I'm looking forward to releasing the book and to catch up with the readers who continue to support me."
Throughout her career, Val has been also been an active member of the community. She has passionately promoted library services and holding events to raise awareness of their many resources.
To coincide with this, a town trail was launched that has continued to promote tourism in Hull, Scarborough and Beverley.
Most recently, alongside Hull Libraries, Val established an annual creative writing competition entitled The Val Wood Prize.
Within five years the competition has grown from a small local contest into an international event which attracts entries from all over the globe.
Val is also the Vice President of Sight Support HEY and the local patron of children's charity, Home Start (Hull).
Author From Beverley Says It Is Thrilling To Get Her Work Out There
In 2017 her contributions were recognised by the University of Hull who awarded her with an honorary doctorate. Val, who was described by BBC Radio 4 as 'Hull's answer to Catherine Cookson' says:
"I would never have imagined 25 years ago at my first book launch, that I would be still signing books a quarter of a century later. It's such a thrilling experience getting my work out there. Also hearing from readers, many of whom have attended every year."
The launch takes place at Waterstones, Jameson Street, Hull on 29 November at 5pm and WH Smith Books, Beverley on 1 December at 11am with further signing events continuing throughout the region during the following weeks.
A full schedule of the dates Val will be signing her new book can be found on her website. Furthermore, her new novel, A Place to Call Home is available to order now from good booksellers.