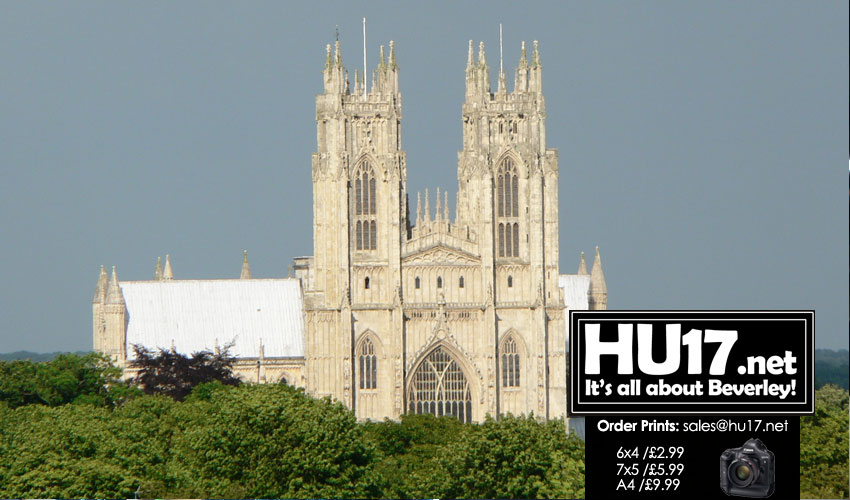 East Riding County Choir will be in Beverley next month as the group host their winter concert at Beverley Minster.
The County Choir and orchestra will be performing three works in their second concert of the year at the iconic Beverley venue.
A spokesperson for the choir explained a little about the concert, they said;
"County Choir gives two concerts each year in Beverley Minster, in early May and early December. For us, it is always a wonderful experience to sing in such a fine building."
"Also the Choir has been going for just over 60 years and has about 100 members. For our concerts, we form an orchestra from local players."
Charpentier's Messe de Minuit was composed in 1694. It combines original music with eleven 'noëls', or Christmas folk carols, in dance style to produce a tuneful mass to celebrate the news of Christ's birth.
Handel's Coronation anthem Zadok the Priest is one of his best-known works, notable for its exciting choral opening. It has been performed at the coronation of every British sovereign since George II in 1727.
Carl Philipp Emanuel Bach, the fifth of JS Bach's many children, was a rather an influential composer. The Magnificat, composed in 1749 in the lyrical Viennese classical style. It is his only major choral work.
Furthermore, it has lively choruses interspersed with engaging solos which require virtuoso singing from the soloists.
Tickets for the event are priced at £10 or £17.50 which takes place at Beverley Minster on 1 December.
You can also buy tickets for the concert at the tourist information centre located at the Beverley Treasure House. Tickets for the concert can also be purchased online through the choir's website or by calling 01482 391672.
If you can not buy a ticket before the event you will also be able to purchase them on the night at Beverley Minster.
The Choir also says they are looking forward to what promises to be a wonderful night of music in the run-up to Christmas.