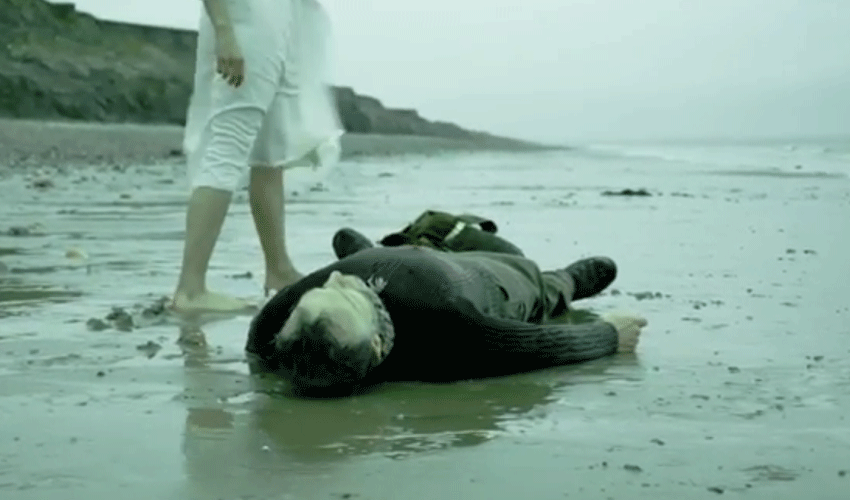 Hull-based Dead Bod Films' The Bagpipe Maker's Baby has won Best Short Film at the Welsh SeeMor Film Festival.
The film stared East Yorkshire actors, Richard Avery, Annie Kirkman and Gordon Meredith. Written and produced by Julian Woodford.the 30-minute short film was directed by Chris Hopkin.
In awarding a Silver Awen to the Hull and East Yorkshire team, judge Karen Ankers said that The Bagpipe Maker's Baby was:
"A beautiful film which deserves to be better known … and which I will never forget. The use of colour and lighting was beautifully thought out and every scene was planned and executed with care and precision. I was particularly struck by the director's courage in holding moments of silence."
Shot on the East Yorkshire coast in 2016 and released in its final edit last year, the film has already enjoyed success internationally. Judges in Canada, India and the US, have called it 'Absolutely extraordinary…one of the BEST short films we've ever received.'
Backed by Film Hub Wales and BFI Audience Network, among others, the annual SeeMor Film Festival is held over two days in Holyhead, Anglesey.
Hundreds of UK and international entrants submit their work for the SeeMor Film Festival each year.
Crowdfunded The Bagpipe Maker's Baby was selected as one of three finalists in the Fiction category. This also included the fully financed French production The Horizon Line by Paris-based Topshot Films.
Dead Bod Films is part of Humber Film Community and is based on the 3rd Floor above Kardomah 94 in central Hull.
Dead Bod Films The Bagpipe Maker's Baby – OFFICIAL Trailer