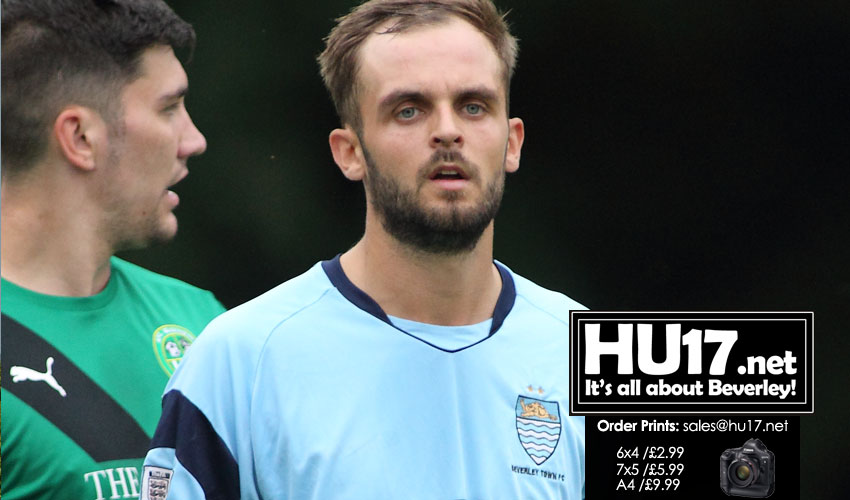 Alex Stark came off the bench to pinch all three points for Beverley Town, heading in a 90th-minute winner.
Manager Rich Jagger admits he was relieved to beat Westella having gone into the game with key players missing.
Manager Rich Jagger was relieved to get three points at the end of the game and at keeping a clean sheet.
"I am really pleased for the lads to come away with a win today. The result was perhaps a bit harsh on Westella who I thought we were excellent today." Jagger said. "However we ground it out, kept going to the end and kept our second clean sheet on the bounce."
"I know they will feel aggrieved by the decision to award us a free kick at the end that led to our goal. But there was still a bit of football to play after that."
"The ball in from O'Connell was excellent and also the header from Alex Stark was timed to perfection."
"We move on to Scully's away next week"
Westella started the stronger of the two sides in the match also taking control of the first half. Westella were able to handle long balls from Beverley with ease.
However, despite their dominant first-half performance, Westella was unable to create any chances.
Westella did come closest in the first half but their effort hit the post, the rebound falling kindly for Town.
Alex Stark Scores As Town Secure All Three Points InDramaticc Ending
Following some tactical changes at halftime, Beverley Town was able to enjoy better possession. Also, the change led to gaining more control in the middle of the park.
While the match appeared to be ending goalless, a dramatic twist was to follow. A controversial free kick was awarded to town which was whipped in by Micheal O'Connell.
His cross was met by substitute Stark, who nodded home to secure the win and all three points for Jagger's side.
Beverley Town is fourth in the Humber Premier League with 19 points from nine games. Next weekend they travel to St Mary's College to take Sculcoates Amateurs.