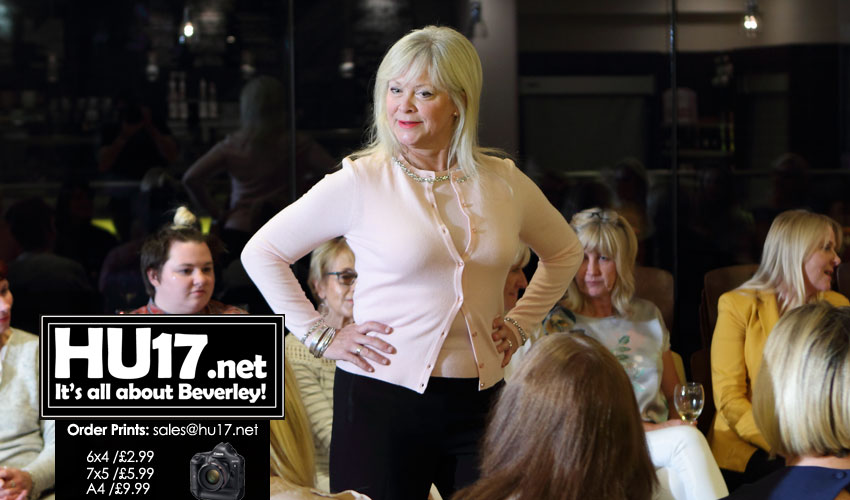 A fashion show being organised by the Beverley Christmas Lights Appeal will be held next month with those behind the event saying they are hoping for a full house.
Taking place on 16 October, the Fashion Show will return to its spiritual home, The Beverley Memorial Hall, almost 5 years since the show was last held there.
As an event, the Beverley Christmas Lights Appeal fashion show gives local shops the opportunity to showcase their latest lines while raising money to light up the town.
Joy Jack, from the Beverley Christmas Lights Appeal Group said;
"This will be the first time we have held the fashion show at the Beverley Memorial Hall since the refit. In that time we have held them at Browns and also the Treasure House."
"For us this is a very important event for us in terms of fund raising. We are hoping to raise enough to buy four more little blizzards which go in the brackets the Christmas trees used to go in."
"This year We have bought 20 new ones at a cost of £5000. Now we are starting to fund raise for next year with the target to get all the brackets updated so that have electric boxes."
"This is the first time back at the Memorial Hall since 2010 and are hoping for a full house and that people come out and support lighting the town up for Christmas."
Shops from Beverley that have committed to supporting the Fashion Show by taking to the catwalk include Collections, Phase 8,Verb, Sea Salt, M&S, and Crew, Dorothy Perkins.
There will also be a range of 'fashion related' stalls at the Beverley Christmas Lights Appeal Fashion Show selling a range of goods.
Tickets for the Fashion cost just £10 with that price including a glass of fizz and nibbles.
Anyone wishing to purchase tickets can do so by visiting the following shops in Beverley. Shirley's, North Bar Kitchens, Collections, M&S, Verb and Phase 8.
Doors open 7.00PM with the Beverley Christmas Lights Appeal with proceedings scheduled to get underway at 7.30PM.