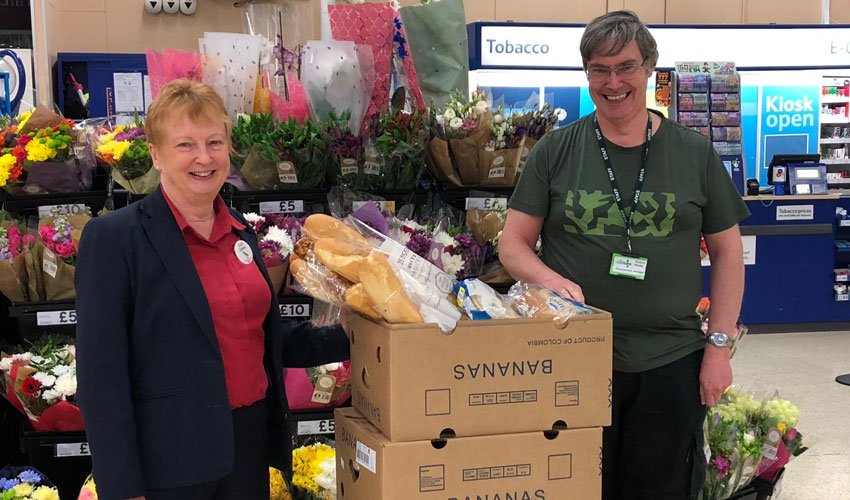 Tesco Beverley say they are pleased to be working with the East Yorkshire Foodbank, Beverley Cherry Tree Community Centre and Leven Charity Pre-school in their Community Food Connection Programme.
The supermarket giants are now using technology to link local groups with in store systems say they can be alerted to and food waste.
A spokesperson for Tesco said;
"As part of our pledge to cut food waste, the scheme supports charities and community groups, linking them to our stores via an innovative app that allows us to alert them to surplus unsold food items available at the end of each day."
"The unsold food is free and includes fresh produce and chilled products."
Since its launch over two years ago the scheme has been a fantastic success and in the last six months alone, over six thousand meals have been donated to these three groups from our Beverley store.
East Yorkshire Foodbank Development Manager Richard Newby said:
"East Yorkshire foodbank have been collecting bread, fruit and vegetables, and sometimes flowers from Tesco Beverley on a Sunday afternoon and a Tuesday evening since April 2016."
"The users of the foodbank are all currently in the middle of crisis situations, and struggle to be able to buy the most basic items."
"Giving them the chance to choose from the Tesco donations helps them to make sandwiches, toast etc for their children, and to feed themselves and their families with fruit and vegetables that would otherwise be very difficult for them to afford. A massive thank you goes out to the team at Tesco and Fareshare that coordinate the Foodcloud donation system."