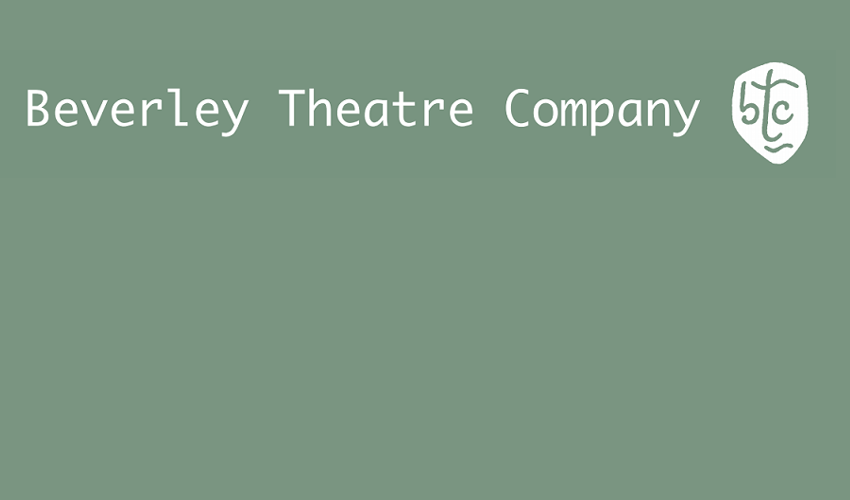 Beverley Theatre Company (BTC) are pleased to announce that Captain Edmund Blackadder, Private Baldrick, Lieutenant George and, yes, even Squadron Commander the Lord Flashheart, will be on parade at the Beverley Memorial Hall this November to help commemorate the centenary of the end of World War One.
When considering how to recognise this important anniversary, Beverley Theatre Company decided to pay tribute to the bravery of the British Tommy that was exemplified by the trench humour that saw them through the horrors of war, as was shown by the publication in the trenches of the infamous 'Wipers Times' by troops at Ypres. Having made that decision, the obvious place to go was to those very trenches and the company of Edmund Blackadder and friends.
Having obtained the rights to Blackadder goes Forth, BTC have created this brand new stage play, based on the much-loved TV series by Richard Curtis and Ben Elton, which has been adapted from the original scripts by BTC members Tony Musgrave and Nev Slater. As an added bonus, the fees for obtaining the rights go directly to Comic Relief.
This production sees the return of many familiar faces – Tony and Nev themselves, along with Colin Walls, Chris Dunnachie, Kay Slater and Bill Watts, alongside the debuting talents of William Drew, Ben Gardiner and Samantha Kneeshaw. It also marks the return to the stage of Helen Appleton-Wild after a gap of too many years. It is directed by Mark Willoughby, making his directorial debut for BTC, having previously 'trod the boards' in 'Stags and Hens'
The play will be performed at 7.30pm, from Wednesday 7th November until Saturday 10th November at the Beverley Memorial Hall, Lairgate, Beverley with licensed bar (except Wednesday). Additionally, in a first for BTC, there will be a matinee performance at 2.30pm on Saturday 10th.
Tickets for all performances are priced at £8.00 for adults, £7.00 for concessions and £20.00 for a family ticket. Tickets can be purchased:
●The Tourist Information Centre at the Treasure House, Champney Road
● Haller's Shoes, 2 North Bar Within
● EweMove, Beckside
● www.beverleytheatrecompany.com
● On the door on the night
Beverley Theatre Company is keen to keep amateur theatre alive in Beverley and would be delighted if you would like to tread the boards with us or help backstage.