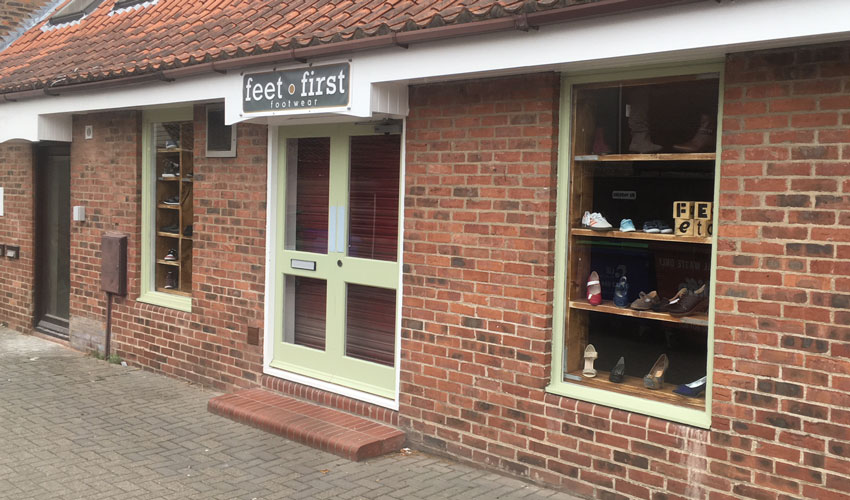 A new independent business, Feet First has opened in Beverley on Walkergate selling affordable shoes, a concept inspired by lack of choice in the town.
Business owner, Marcos Dinsdale now says he wants to put his best foot forward and is hoping the business will prove to be a popular addition to the town.
Mr. Dinsdale, a Beverley resident for the past 18 years explained more, he said;
"Myself and my wife, Maxine, have been foster carers for a number of years so we know how difficult it can be to buy affordable school shoes in Beverley.
"We've travelled to Hull for shoes on numerous occasions, which is not always ideal, and we're hoping we can take advantage of this gap in the market.
"We're going to be selling a wide range of footwear to suit men, women and children of all ages – from school shoes and work wear to trainers and leisure footwear.
"We'll also have branded trainers like Adidas and Reebok. You can also check out these CrossFit shoes for men stay at the very top of your own shoe game as well as a variety of affordable everyday shoes and heels – so hopefully there'll be something for everyone."
After gaining previous retail experience in the video game industry, Mr. Dinsdale has a strong sales background and he was delighted to find a premise which suited his exact requirements.
He added:
"We chose the location because it is in a prime site which is close to the very busy Walkergate car park and near to the main high street, which should give us a decent amount of footfall.
"From a property point of view, it also ticks a lot of boxes because it's a nice shape with a symmetrical interior layout which is perfect for our needs.
"It's only taken a matter of weeks to refurbish it and be ready for opening and we can't wait to get started. Hopefully, the residents of Beverley will support us and help us to be successful."