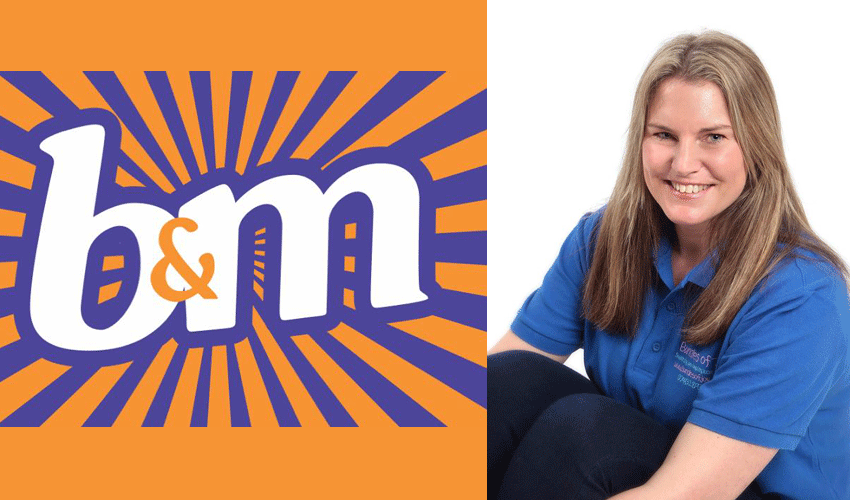 Local charity Bundles of Joy are set to benefit after they were selected by B&M to open their brand new store on Victoria Retail Park in Beverley.
B&M will be officially opened by Claire Raper, the founder of the Beverley based charity Bundles of Joy with B&M donating them a £250 voucher to use in store.
Speaking to HU17.net, Claire expressed her gratitude at being selected by B&M to be part of their special day in Beverley, she said;
"It's an absolute honour to have been asked to be part of the new B&M store opening. The store will be a great addition to the shops we currently have in Beverley."
"It's fabulous to know the staff have chosen to support Bundles of Joy. As a charity we are passionate about helping those in crisis, poverty or those who have fled domestic abuse."
"As a community we all pull together and it's with the help of businesses like B&M we are able to keep reaching out to those in need."
The newly developed store has undergone an internal and external refurbishment programme and created more than 40 jobs in Beverley.
Commenting on the opening and Bundles of Joy, Mike Hayhurst, the store manager in Beverley said;
"The team from Bundles of Joy really stood out for us as they go the extra mile for the local community, we wanted to give them some VIP treatment as a thank you for all the hard work they do."
"We hope that our donation can help them to continue the great work they do."
"Our new colleagues have been working really hard to get the store ready for opening day, we can't wait to get the doors open Saturday and show customers their brand new B&M."
B&M join McDonalds who have also recently opened at the retail park which has expanded its offering to shoppers as a destination to visit with its ample free parking.
B&M is one of the UK's fastest growing retailers and customers can expect to find a wide range of branded products. Items stocked include toys, food & drink, home ware, pet products, health & beauty and seasonal range.