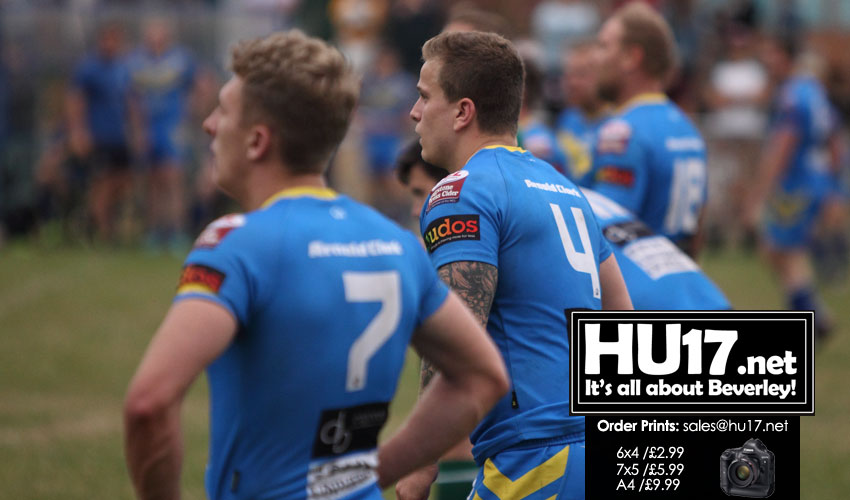 National Conference Division Three Champions, Beverley, will play their final home game of this season this weekend when they welcome Gateshead Storm to the Beverley Leisure Centre.
Scott Taylor and his side who won the title with games to spare will be looking to get back to winning ways after they suffered their only defeat of the season last time out.
Beverley will go into the match as favourites and will be also aiming to complete the entire season not only unbeaten at home but more importantly with perfect 100pc winning record.
Taylor looks set to name a strong 17 for the weekend as players return.
Bobby Downs and Lewis Poskitt look to resume their half-back partnership with Jack and Bobby Howdle returning to the back row as Taylor looks to pick a strong 17 for the match.
Peter Starling will also return in the centre for Beverley's penultimate game of the season while the bench is full of quality with Tom Moor, Lee Stevens, Ryan Watkin and Louis Hubbard.
Beverley warmed up for this fixture last Friday with a 34-30 victory against a very quick Army Academy outfit.
Taylor's side had to dig deep in this 'friendly' fixture turning around a 30-18 deficit with only 15 minutes to go. Billy Riby was the player of the match that evening with a brace of tries.
Gateshead Storm should not cause Beverley any problems however the visitors arrive at the Leisure Centre having should great improvement in recent weeks and will relish facing the champions.
With the title already settled, realistically Beverley should complete what has been a fantastic home season for the club with their perfect record. It is very difficult to see how Gateshead can get anything from the game.
Saturday promises to be an interesting afternoon at the Beverley Leisure Centre with not only this game taking place but also the first annual Beverley Carnival.
Beverley will kick off against Gateshead Storm at 2.30PM