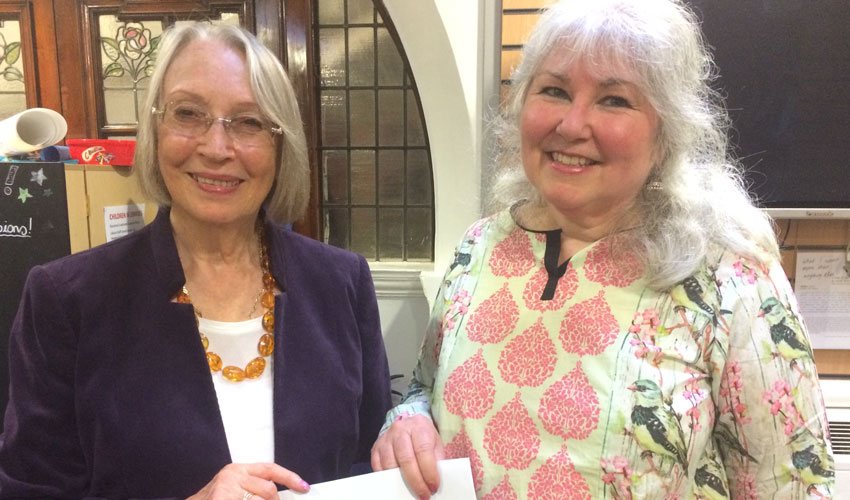 Award-winning author Val Wood has teamed up with Hull Central Library to launch a creative writing competition for 2018.
The competition – "Women's Writes" marks the Centenary of Suffrage. Entrants can create their own strong female characters in a bid to win the £100 prize.
Val has written extensively about the plight of women in the 19th Century and has written twenty four best-selling romantic and historical novels based in Hull and the East Riding. Val says:
"The theme of women's suffrage is close to my heart. Women have had to overcome so many obstacles throughout history and the fight for gender equality still continues to this day. This creative writing competition is a great opportunity for budding writers over the age of 16 to research or imagine their own female protagonists and have their stories heard. The competition has become renowned over the years and, what started as a small competition with the local library, has become an international affair, receiving entries from around the world."
"Each year the competition has a theme, with the focus often being Hull, but this year, I decided to celebrate 100 years of suffrage and focus on the plight of gender equality. Now the competition is attracting international entrants, I feel that this particular theme will resonate all over the world. The competition is called Women's Writes, but obviously, equality is an important part of the competition, so it is indeed open to all genders and the winner will receive their prize at a special ceremony to be held at Hull Central Library on 20th October."
The competition was set up in 2013 by Val, who became an author after winning the Catherine Cookson Prize for Romantic Fiction 25 years ago. Since then Val has had 25 books published and hopes the competition will encourage entrants to pursue a career in writing. Vanessa Farmery from Beverley won the first prize last year. She says:
"It was a real honour to win first prize for my short story particularly during City of Culture year. It is a fantastic confidence boost for any creative writer, whether you're a first timer or have been writing for years. There's a real buzz amongst writers in the area regarding this year's prize and I'm looking forward to entering again."
The winner of the competition will receive £100 courtesy of Estuary Words and their entry will be published on Val's website. The runners' up prizes, courtesy of The James Reckitt Library Trust, will receive £50 and there will also be two commendations of £25.
The closing date for entries is 15 September. Full conditions of entry can be found on Val Wood's website valeriewood.co.uk The Val Wood Prize 2018 "Women's Writes" is open for entries now. The reissue of Nobody's Child by Val Wood is available now from all good booksellers.