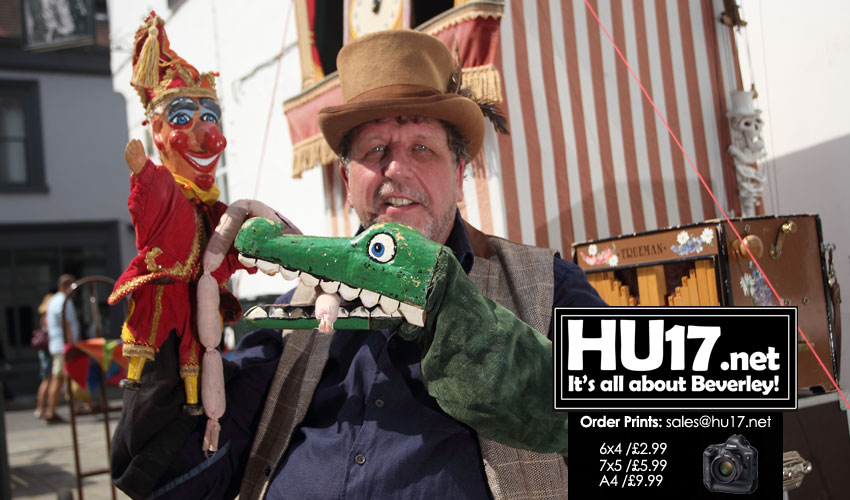 Beverley Puppet Festival could not have asked for a better weekend for the event that saw the town centre and venues come alive through the magic of puppets.
Visitors and puppeteer's both praised the event which included a giant puppets that towered high above people in Toll Gavel.
Families were able to sit back and enjoy one of the most famous puppet shows, Punch and Judy, in the glorious Saturday afternoon sunshine.
On Toll Gavel there was plenty more free attractions to see. An act called Saurus, from the Netherlands, wowed shoppers as three giant dinosaurs paraded through the street inter acting with their surroundings.
While many embraced the show, some took refuge in local shops or simply ran away as three puppets made their way through the streets.
Prof Clive Chandler's who operates the world famous Punch and Judy show said the event in Beverley was first class adding this was due to people behind the event who were passionate about puppets.
This was the Held every two years the Beverley Puppet Festival brings in artists from all over the country and from overseas.
Shows at the event had something for everyone from the very youngest through to adults.
Organisers say they are 'delighted' with how the event went which was attended by around 10,000 people across the three days adding tickets sales were good.