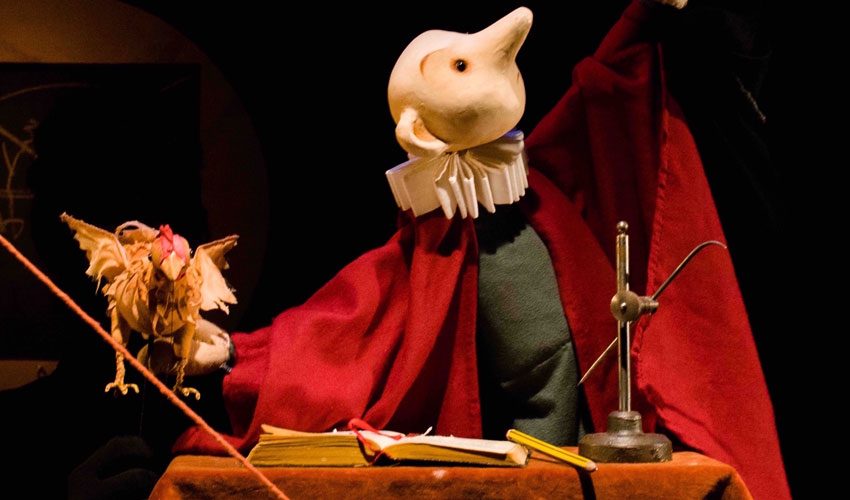 In less than two weeks, thousands of fun seekers are expected to descend on Beverley's Town Centre as the 8th Beverley Puppet Festival gets underway.
The award-winning weekend event takes place over three nights and two days from 13th to 15th July, attracting visitors from across the UK and overseas with couples, families and booking agents all eager to see what's new in the world of puppetry.
Billed as the largest festival of British puppetry, this year's event is also celebrating its European friends with three shows from the Netherlands and one from Hungary.
As temperatures soar, organisers are hoping for a repeat of the 2016 festival, which saw audiences enjoying one of the hottest weekends of the year.
Co-Artistic Director, Anna Ingleby, said:
"We have been incredibly lucky with the weather for the last two puppet festivals and are keeping everything crossed for this amazing sunshine to continue. The central Festival Hub is Beverley Friary, which always fills with people enjoying the sun and free, as well as ticketed, acts plus there's refreshments and a licensed bar so it's very popular."
"This year the Hub has a brand new Scratch Tent, showcasing fresh talent and new shows. The festival has also expanded its outdoor street theatre to include more acts at the Flemingate Centre and the gardens opposite East Riding Theatre as well as the main shopping areas of Beverley Centre.
"With funding from Beverley Town Council, we managed to acquire a fantastic outdoor show called Saurus: Giant Beasts from Historic Times by Dutch performers Close-Act Theatre, which will be free for visitors to watch as they roam around local streets. In the past our outdoor shows have been pretty awe inspiring and we're hoping to wow the crowds again this year. Our aim has always been to inspire and spread a little happiness by bringing fresh, exciting acts to East Yorkshire audiences."
Venues involved in the festival this year include the daytime Festival Hub at Beverley Friary and the Flemingate Centre, the evening Festival Hub at East Riding Theatre plus Masonic Hall Beverley and Toll Gavel Church.
Many shows are already close to selling out, so the festival team is reminding puppet lovers to book early to avoid disappointment. Details of all shows and how to book tickets can be found at www.beverleypuppetfestival.com