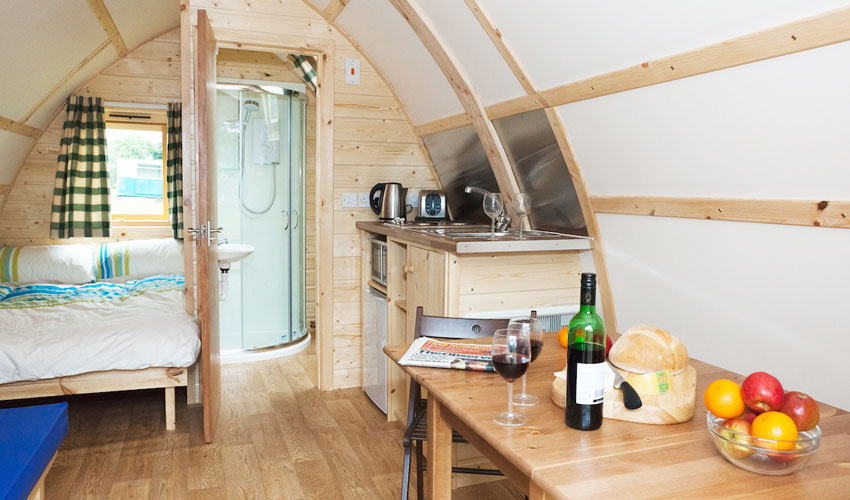 With just a couple of weeks to go to this year's Great Yorkshire Show, make a note in your diary to experience the glamping revolution at one of the UK's most spectacular agricultural shows.
Wigwam ® Holidays, which has helped spearhead the UK's glamping revolution for nearly 25 years, will have a top-of-the-range Running Water Deluxe timber cabin on show during the spectacular three-day show (10th, 11th and 12th July 2018) at the Great Yorkshire Showground in Harrogate.
With a prime position in 7th Avenue, Wigwam Holidays® will offer visitors a rare opportunity to see a hand-made Wigwam® Cabin and ask questions of these glamping experts.
Charles Gulland, Director of one of the UK leading glamping accommodation providers, said: "Wigwam® Holidays is a great 'fit' with the Great Yorkshire Show, at which we always receive the warm Yorkshire welcome."
"We now have five sites in Yorkshire alone, part of the nationwide network of over 80 sites that is growing year on year. Wigwam® Holidays Ball Hall Farm, situated on the outskirts of York, is set to open at the end of June and is just over an hour's drive from the Great Yorkshire Showground.
"Visitors will be able to see the quality of the workmanship with our cabins, which we make in Scotland."
"It's a wonderful event that shows Yorkshire at it's best. We are looking forward to a successful three days."