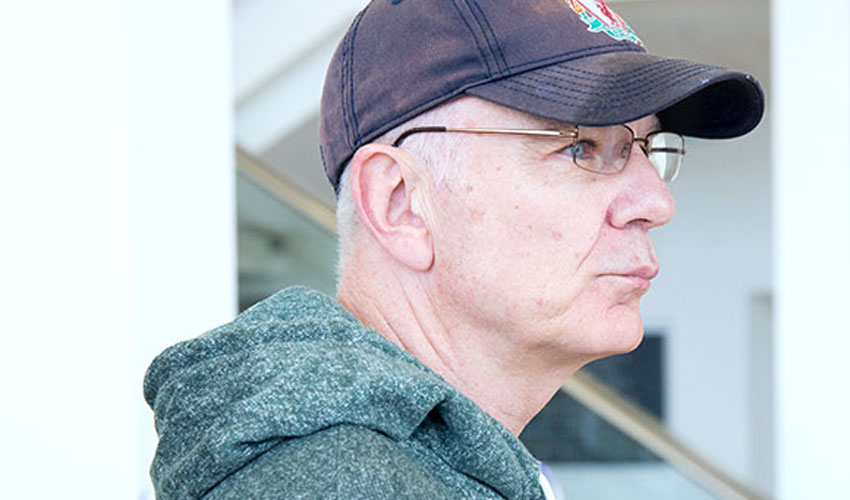 Following on from National Men's Health Week this year Macmillan Cancer Support want to encourage the conversation of men's cancer, men's health and what you can do to help.
Regional Fundraising Manager for East Yorkshire Becky Read said;
"We have hundreds of amazing male supporters in this area that dedicate time and effort to talking about, celebrating and fundraising for the amazing work that Macmillan Cancer Support do and we wanted to take this opportunity to share some of their stories with you."
Andrew Heffernan, Hull Kingston Rovers first team player and Ambassador for Macmillan in East Yorkshire said:
"It's a great honour for me to undertake the role of a Macmillan Ambassador. It's a disease that affects most people in some way during their lifetime, whether that be themselves or a close friend or family member, and Macmillan are playing an important role in the fight against cancer, as well as offering quality support and care to those who have it.
"With it being Men's Health Week, there is no better time to be encouraging men to talk about their health in general and about cancer in particular. I'm a big believer that sport can play a vital role in this, helping to break down barriers and stereotypes within the male sections of our fan base and inspiring them to seek support if they need it."
Wold Top Brewery up at Hunmanby Grange are also supporting Macmillan this year with their staff in mind, saying Macmillan is our Brewery charity for 2018 and one of the reasons we chose it was because even if not directly affected by cancer, we all know someone who is or has been.
From the very start, Macmillan offered support and advice, and continued to the very end when their end of life support through his last week with us was a godsend, at a time when the rest of us couldn't comprehend what we could or should have done to be there for Dad when he needed us the most.
If you've been inspired and want to hold your own event or get your workplace involved, we'd love to hear from you, give us a call on 0300 1000 200 or register online at www.macmillan.org.uk.
Questions about cancer? Call free on 0808 808 00 00.