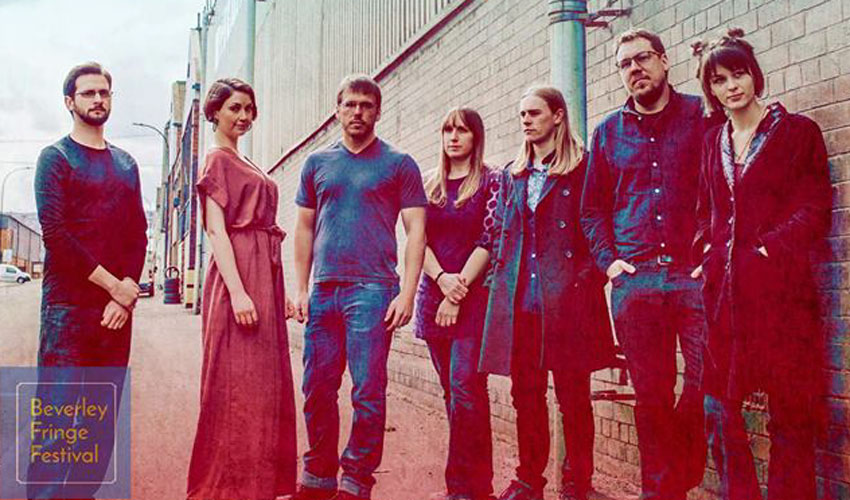 Yorkshire musician, Dan Webster says he could not let people with tickets for the Beverley Folk Festival go uncompensated, so is putting a free gig.
Dan and his band will now appear at the Beverley Fringe Festival which is stepping up to fill the gap created by the Beverley Folk Festival collapsed.
Dan Webster explained his reasons for putting this concert together, he said;
"We were really sad about the demise of the Beverley Folk Festival this year. We were particularly looking forward to our main stage support for festival headliners Turin Brakes and attending what is like a family event for us."
"The news that ticket holders were not going to be refunded we felt couldn't be just left uncompensated so we've hired the Memorial Hall in Beverley and if you have a ticket to the Beverley Folk Festival you can attend this event for free."
Support on the night will come from Bella Gaffney and Polly Bolton, Katie Spencer and Jack Parker, for what promises to be a fantastic concert highlighting the best of Yorkshire's folk talent.
But what makes this concert even more special is that it will be free to those who have proof of purchase of a Beverley Folk Festival ticket. Otherwise, advance tickets cost £10 or £8 for Beverley residents.
The Beverley Fringe Festival has run independently alongside the Beverley Folk Festival for many years though now is looking to raise its profile and keep was is a popular weekend of music alive in the town.
More acts are due to be announced by The Beverley Fringe Festival have over the coming weeks that will appear at range of venues including the Tiger Inn, Sun Inn, Queens Head and the Monks Walk.
To find out more about this event or to keep up to date with the acts appearing at the Beverley Fringe Festival visit;
https://www.facebook.com/Beverley-Fringe-2139638822717238/