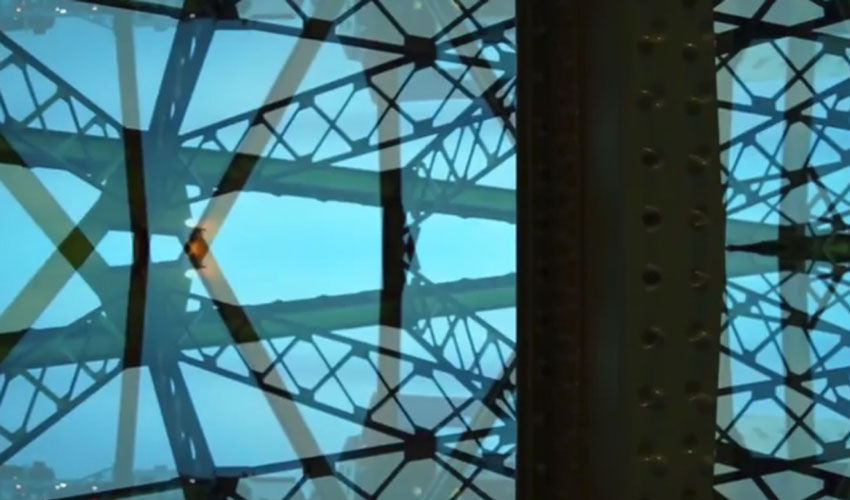 A 'stunning and unique' film documenting the day Hull was split in two by the Open Bridges project will be screened in the Art Gallery at Beverley's Treasure House this month.
The 20-minute film, which is free to view and open to the public in normal gallery hours, will be on continuous loop until mid-June as part of a new display.
Produced for Open Bridges by Humber Film, the film is a multi-camera aural and musical documentary showing how all 13 of Hull's bridges were raised, swung or closed simultaneously for the first time at 20:17 hours on the autumnal equinox 2017, splitting the city in two during Hull City of Culture's Freedom Season.
The project was a logistical and artistic first, conceived and managed by Hull musicians and artists Rich and Lou Duffy-Howard, who said:
"Open Bridges is an exploration of the notion of freedom, and was the culmination of 18 months of meticulous planning and preparation.
"We are delighted that Humber Film's beautiful interpretation of the concept coupled with composer John Stead's soundtrack to create an immersive experience. The Open Bridges journey begins in Beverley where the Beck joins the River Hull, so it is perfect that the first continuous showing of the film will be in Beverley Art Gallery."
Humber Film filmmaker Phil Codd, said:
"Rich and Lou were clear from the outset that the film was a very important part of the project, both as an art project and a documentary record of the day. This is a fabulous opportunity for us to showcase the project and the work of Humber Film members to the people of Beverley and East Yorkshire – we can't wait for it to be screened in the Beverley Art Gallery, which will be a fantastic space to watch and hear it."
Nial Adams, Museums Manager, East Riding Museums, said:
"The Open Bridges film is a stunning and unique tour-de-force of film-making, incredibly assured both technically and in the atmosphere it creates."