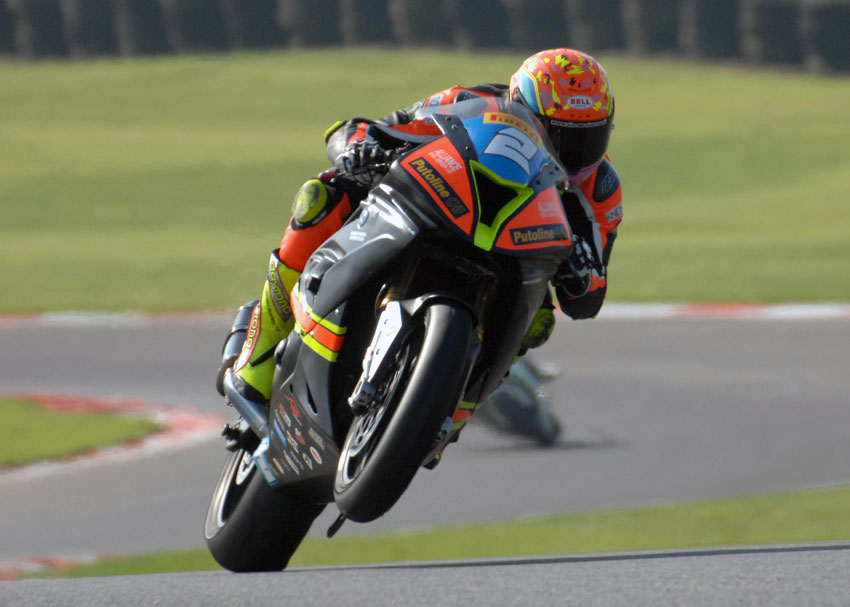 Beverley's James Westmoreland and Jordan Rushby were both on the track this weekend with both riders enjoying mixed results.
James 'Westy' Westmoreland competed in round three of the Dickies British Supersport Championship onboard the Gearlink Kawasaki around Oulton Park in Cheshire.
He placed the Kawasaki third on the grid for the first of the weekend's two races in a time of 1min 38.6secs, while Rushby competed in the Pirelli National Superstock 1000 Championship placing the Alliance Steel Racing BMW thirtieth on the grid setting a time of 1min 40.1sec out of fourty seven, but only the top forty can race due to maximum grid size.
As the first race got underway (12 Laps) on Sunday Westmoreland had slipped back to seventh by the end of the first lap after a slow start. For the first four laps of twelve he was chasing down Bradley Jones (Integro Yamaha) and David Allingham (EHA Racing) and on lap five he made the pass on Jones. Lap six saw Westmoreland make a move on Allingham for fifth place, and slowly started to pull away leaving Jones and Allingham fighting for position behind him. By lap ten he had moved up to the back of James Rispoli (Everquip Racing) but did not have enough laps left to make a move, and took the chequered flag in fifth.
Bank Holiday Monday saw Rushby compete in the only race for the Superstock 1000, and Westmoreland his second of the weekend.
As the lights went green Rusby had a good start to the fifteen lap race and was soon running in twenty fourth, due to the retirement of three other competitors and his start. By lap two he had moved up to twenty second where he remained until lap four when he gained another place as Michael Rutter retired with technical issues.
Lap five saw Craig Neve (Jackson Academy BMW) catch and make the pass which relegated Rusby back to twenty second place. Luke Hedger (Lloyd & Jones BMW) caught and passed Rusby on lap six, but by lap eight he was back up to twenty second after the retirement of Andy Reid (EHA Racing). Rusby remained twenty second until the chequered flag. Having not made the cut in qualifying in the previous round at Brands Hatch he can be pleased with his performance.
Later in the day Westmoreland had an average start but a flying Rispoli shot from fifth on the grid to claim third spot by the end of lap one relegating Westmoreland back to fourth. Lap five saw Jamie Perrin (Slidecoder Yamaha) make a move to claim fourth spot but two laps later he retired moving Westmoreland back into fourth where he remained until crossing the line at the end of lap sixteen. He is now fifth in the championship standings on fifty nine points.
Both riders will be in action again on the 15th-17th June at Snetterton in Norfolk.