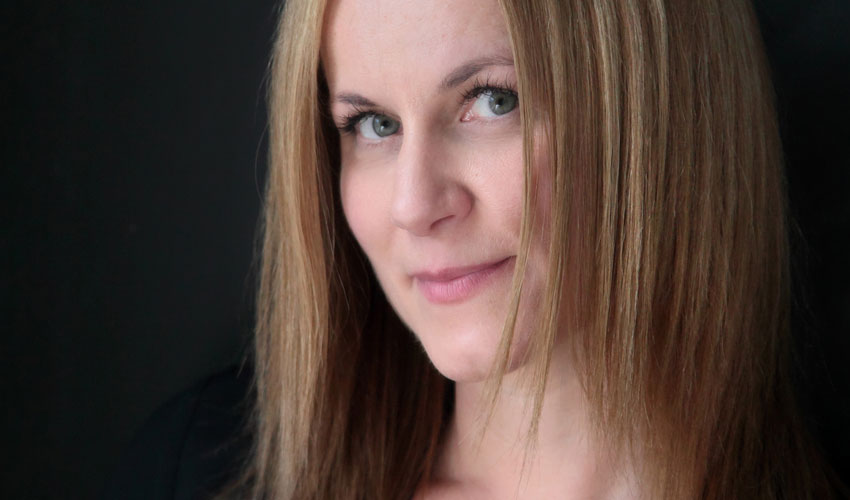 A respected Beverley skincare doctor has been invited to talk at a prestigious global Anti-ageing conference next month (5-6 June).
A published author of several scientific skincare papers, Dr. Katerina Steventon will address delegates at the sixth Anti-ageing Skincare Conference on 'The importance of touch in skincare'.
Czech Republic born Dr. Steventon will be sharing the podium with representatives from industry giants including Procter & Gamble, Unilever and L'Oreal at the two day conference that is aimed at formulators, product development scientists and technical marketers wishing to explore the genetics, structure and ethnic differences of skin ageing and gain an understanding of skin penetration of active ingredients and consumer perception of product benefits and effects.
Speaking about the opportunity, Dr. Steventon said: "Skincare has a role beyond the daily functionality of cleansing and moisturising in caring for consumer wellbeing. Sensory experience of product application should be underpinned by the biology of skin touch to encourage compliance.
"I will be sharing my natural touch-based therapy experience in the clinic and substantiating this with efficacy on the skin and brain."
Organised by Summit Events, the international meeting takes place at London's Royal College of General Practitioners and is a forum for in-depth presentations and discussions on the scientific, regulatory and marketing issues affecting the rapidly developing anti-ageing skin care sector. Other speakers include Dr Frédéric Flament, Research and Innovation, L'Oréal Paris, France (Mapping skin ageing); Dr Bianca McCarthy, University of Sydney, Australia (Vitamin D for healthy skin) and Prof Paul Matts, Proctor and Gamble, UK (Healthy skin and Ageing skin).
Dr. Steventon also writes for professional publications including International Journal of Cosmetic Science, Cosmetics and Toiletries and Soap and Perfumery and Cosmetics. Dr. Steventon added: "My work is quite unique as I use my research to inform my clinical practice, FaceWorkshops and in turn my practical experience in the salon shapes my scientific work."
Before establishing independent skincare consultancy FaceWorkshops in 2009, Dr. Steventon's experience spanned several years and continents – from prestigious skincare brand, La Prairie in her native Czech Republic to Shiseido in Japan and Smith and Nephew wound healing in Hull.
Dr. Steventon uses her PhD in skin science combined with her professional facial therapy training to provide clients with a bespoke package of scientifically validated products combined with facial therapies at her salon in the heart of the historic town of Beverley in East Yorkshire.
Dr. Steventon's signature anti-ageing serum, 4, was shortlisted in the Pure Beauty Awards in 2017. If you'd like to learn more about being a doctor or nurse, check out this great infographic from Day Webster.