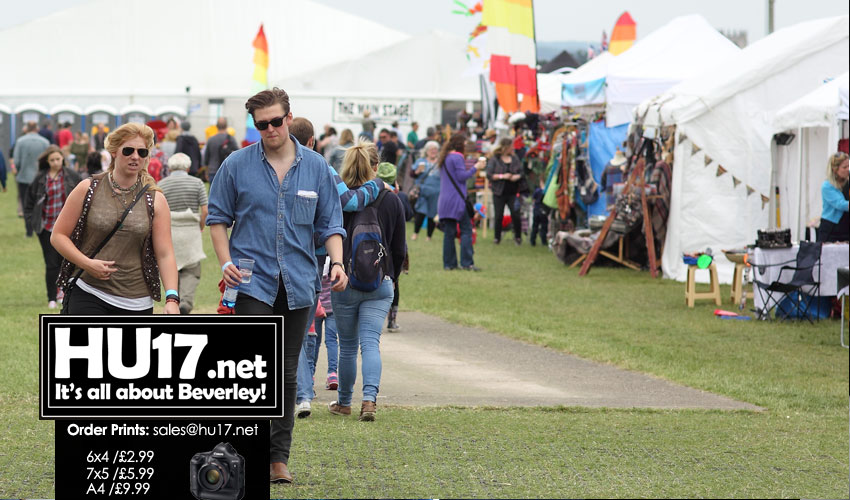 Beverley Racecourse have released a statement following the news that the Beverley Folk Festival has been cancelled.
The event, which was a 'not for profit' organisation cancelled the event leaving those with tickets and other suppliers out of pocket.
In a statement released, Beverley Racecourse said, they were also out of pocket having not been paid, they said;
"We have received the statement from Beverley Folk Festival announcing the cancellation of this year's festival."
"We are deeply disappointed that this event will not go ahead and sympathise with everyone who has bought tickets and may be left out of pocket."
"Beverley Racecourse has been delighted to host the folk festival and to have helped the event grow over recent years. This year's festival was due to be the sixth held on the Westwood and we were looking forward to a successful and enjoyable weekend."
"We have provided the racecourse as the festival venue at a significantly subsidised rate, as we wanted to support the festival as a major event for Beverley."
"We also offered to be paid following the event, to help the festival's cashflow. Event organisers would usually be required to pay a deposit to secure the racecourse, as is normal commercial practice."
"We have not been paid for hosting the festival in 2017, so we are among the creditors."
"It is a great shame that this long-established and much-loved festival will not be held this year. Beverley Folk Festival was enjoyed by thousands of people and boosted the local economy and the profile of Beverley, so it will be sorely missed."

Beverley Folk Festival say that the company has 'ceased trading' with immediate effect and any voicemail or messages will not be read or dealt with.
Anyone looking to recover monies owed should contact their corporate recovery licensed insolvency practitioners: Redman Nichols Butler, The Chapel, Bridge Street, Driffield, East Yorkshire, YO25 5DA Tel: 01377 257788.