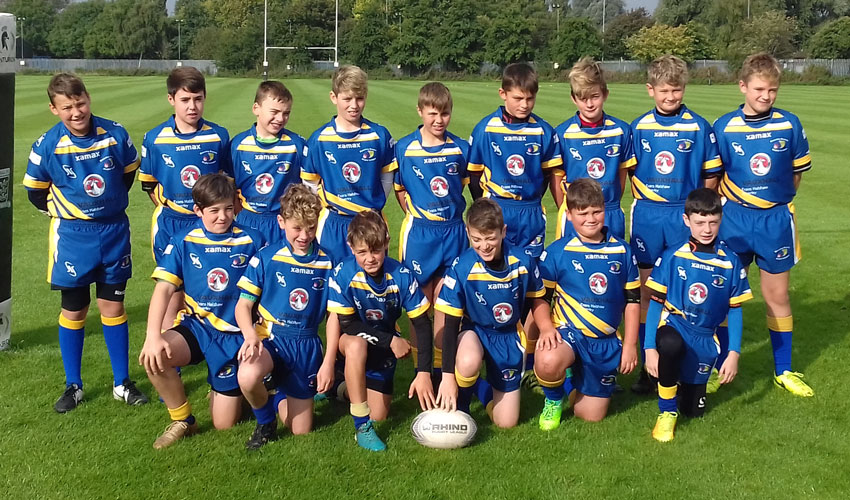 Beverley Braves U12s will be swapping their rugby balls for bikes this weekend that will see the players and supporters clock up around sixteen miles.
The Beverley Braves U12s will undertake the challenge this Saturday and through sponsorship hope to raise money to help fund equipment ahead of a competition to be held this summer.
Their challenge will see the team visit the home of two Super League sides before ending their journey at their own home ground.
Commenting on the bike ride, Beverley Braves U12s coach Neil Dibnah, who hopes the community will get behind the team said;
"Our side, the Beverley Braves U12s are undertaking a 'club to club sponsored cycle ride'."
"Starting from the home of Hull KR we will cycle to Hull FC and then to complete the ride by cycling to the Beverley Leisure Centre, a total distance of the ride is approximately 16 miles."
"We are taking part in this ride to help to raise money for the teams trip to the Rhino's Challenge in May and to help purchase new kit for the tournament."
The Rhinos Challenge combines a professionally organised rugby league festival for boys teams and girls teams from all over the UK at the Butlins award winning resort in Skegness.
Teams from across the country take part in The Rhino's challenge which is a the 4 day event, that features sides that range in age from Under 8s to Under 15s which compete.
The Beverley Braves are a community side who provide young people in Beverley the opportunity to play Rugby League from an early age, with a number of their former players now playing in the highly successful open age team.
If anyone wishes to the get behind the Beverley Braves and sponsor the team they can make a donation online by visiting https://www.gofundme.com/BeverleyBravesClubtoClub