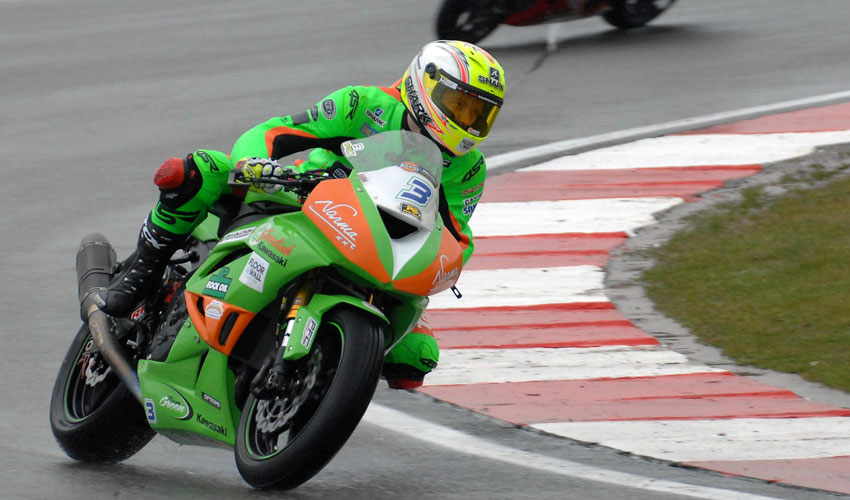 Round 1 of the 2018 British Superbike Championship got under way over the Bank Holiday weekend around the Donington Park Circuit.
Beverley's James 'Westy' Westmoreland competed on board the Gearlink Kawasaki in the Dickies British Supersport Championship.
For the first of the weekends two races 'Westy' placed the Kawasaki third on the grid after qualifying with a 1min 33.6sec lap.
As the nine lap race got underway 'Westy' shot up to second but part way round lap one Jack Kennedy and Bradley Jones went past relegating him down to fourth place. Lap two saw him re-pass Jones to move up to third where he remained until lap four, before James Rispoli went underneath him as he ran wide at the Melbourne Hairpin.
During lap five Tom Oliver passed 'Westy' pushing him back to fifth place. Rispoli crashed out down the Craner Curves at high speed, moving 'Westy' back up to fourth place. On lap seven Ross Twyman caught and passed 'Westy' moving him once aagin back to fifth place. He remained here until the chequered flag.
For race two he lined up fourth on the grid, and as the lights went green he immediately moved up to second by the first corner (Redgate). The conditions were a bit mixed and by the end of lap one he had been relegated back to fourth place as Jack Kennedy and Tom Oliver went past.
On lap two he was passed by David Allingham moving him back to fifth place. He remained fifth until lap eight when he went wide at Goddards and Rispoli took the place. Now running sixth 'Westy' tried to regain the place to no avail and remained here as he took the chequered flag.
Overall not a bad weekend for 'Westy' as he sits fifth in the championship standings on twenty one points after the first round. He will be in action again on 13th-15th April around the Brands Hatch Indy Circuit.
By David Holland