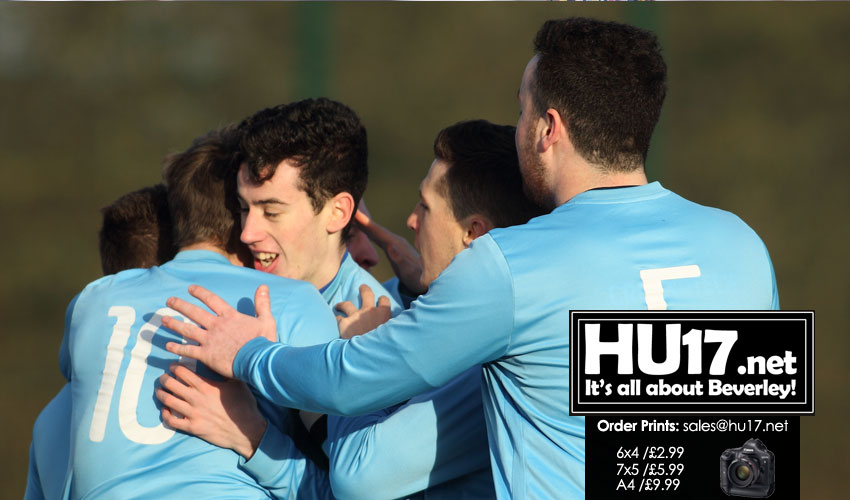 Beverley Town have beaten the current Humber Premier League, Chalk Lane 2-1 with a goal in each half to move fourth in the table.
Town started well, passing the ball through ,midfield and causing problems down the flanks. Joe Norton wide left was a constant threat, and Leon Dawson linked well with the strikers on numerous occasions.
Town deservedly went ahead on 25 minutes, when Craig Muirhead capitalised on a mix up by the keeper, and slotted calmly into the back of the net.
Town continued to control the game, and created two or three good chances, without hitting the back of the net.
Towns back three had to be on their toes against the dangerous Scott Phillips up front for chalk, but on the whole they dealt really well with any threat.
However on 45 minutes Town conceded a penalty, when Phillips was adjudged to have been tripped in the box. He then picked himself up and converted to make it 1-1 at half time.
Chalk lane came out second half with more purpose and determination, and were much better in possession of the ball. Town had dropped deep and spent a lot of time defending, which they did very well.
Chalk we're looking likely to grab the next goal, and went close on two occasions after some good play out wide caused problems in the box.
Town manager rich Jagger made changes to freshen things up, Kegan Rose came on for skipper Nathan White, and Jordan Organ on for Leon Dawson, both having had a good game in midfield.
Rose added extra energy in Towns midfield, and Town started to get forwards more in the last 20 minutes. However it's was the last of the three subs that would pinch the game for town.
On 79 minutes Aldo Hysenaj replaced Alex Stark, and with only his second touch of the game put Town in the lead who finished in style beating the on rushing keeper .
Manager Rich Jagger was delighted with the result, after the game he said;
"In the first half we were excellent, we passed it well and created a lot of chances, and perhaps were unlucky not to be ahead at half time."
"Credit to chalk though they had a go second half, and just as the game looked like heading for a draw, Aldo popped up with a great finish to win it for us."
"We had a strong squad out today, everyone is keen to earn their place in the side and we hope to finish the last 6 games of the season strongly."
Final Score : Beverley Town Football Club 2 Chalk Lane 1