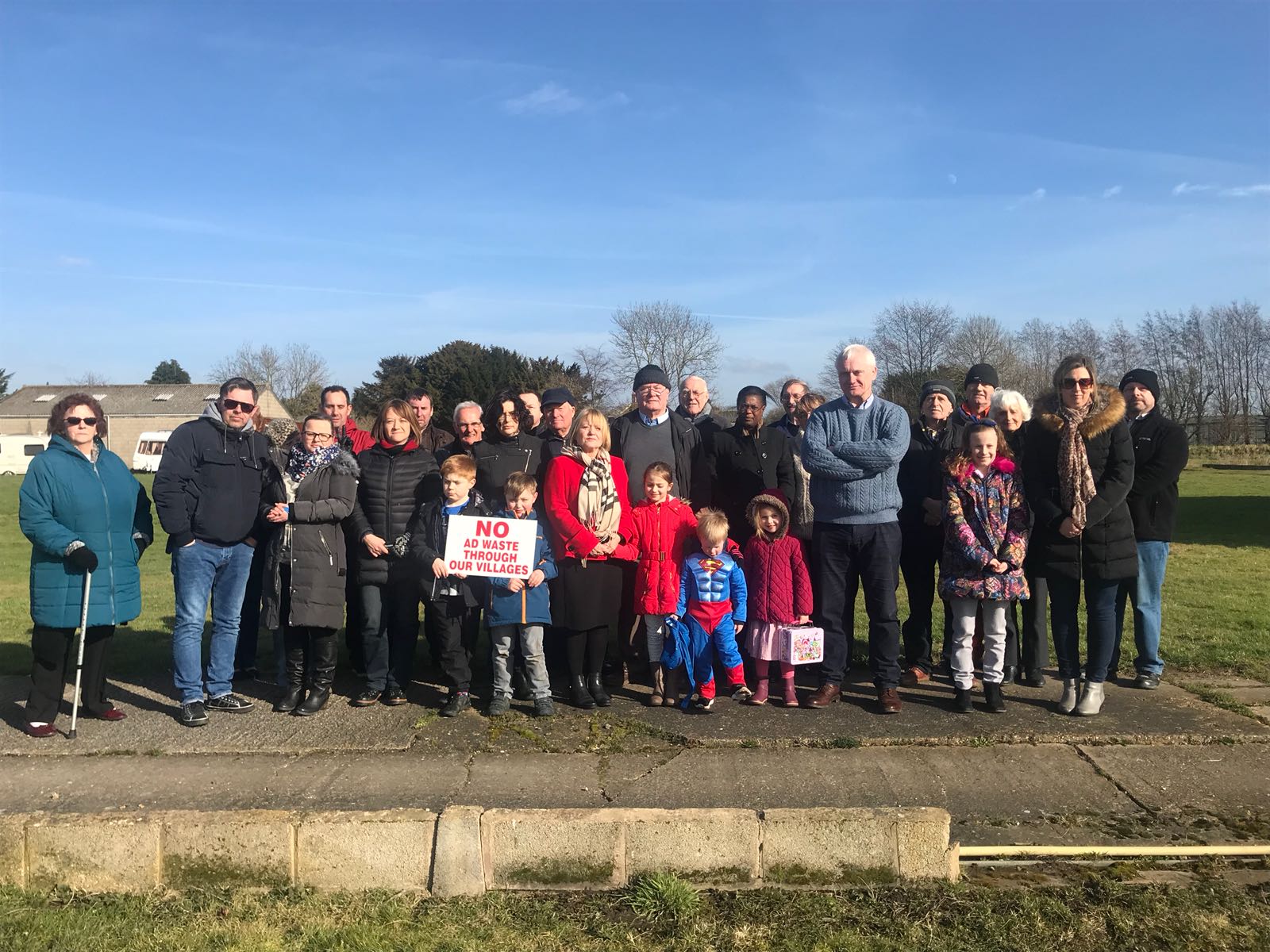 Local MP, Graham Stuart, is asking the council to explain changes to plans for an Anaerobic Digestion (AD) plant at Plaxton Bridge, Woodmansey.
Following representations from the 60-strong Woodmansey and Dunswell Residents' Group, Graham has written to the council's Director of planning, Alan Menzies, to find answers about the alterations – which residents say have not been properly consulted on.
The plant would feature two digester tanks and is designed to turn food waste into low-cost, renewable energy. Residents are concerned that fundamental changes have been made to plans in recent months that will negatively impact the surrounding area, including a reduction of the 5 metre-wide tree screening belt.
Graham has also asked Mr Menzies to clarify the output of the AD plant, after residents discovered that the approved plans for electricity generation may end up being changed in favour of producing gas. Neighbours of the proposed plant say that this would be a major change and question why the council says that new planning permission is not required.
Graham said: "Having listened to concerned members of the Woodmansey and Dunswell Residents' Group, I'm asking for answers from the council about what constitutes a material change to the existing planning permission and whether residents have been consulted appropriately about those changes. These are the same residents who, back in 2016, expressed concerns about the size and impact of the plant and who are now set to be negatively affected by alterations beyond the scope of the original planning approval.
"Throughout this process, residents feel that their views have been neglected and that only token efforts have been made by both the developers and the council to keep them informed."
Speaking on behalf of Woodmansey and Dunswell residents, Alison Goddard said:
"We want to be clear that we do not wish to rip up the planning agreement, although the proximity of the plant to our houses does not have precedence in the UK. Our main concern is to ensure that local residents are properly safeguarded, and that we are consulted on any major material changes to planning proposals.
"We have been disappointed by the actions of the developers and the council's apparent unwillingness to hear our objections. From a major reduction of the plant's crucial tree screening belt, to inaccessible consultation meetings being held during work hours, the handling of this process has left local residents feeling powerless and unprotected. We're grateful to Graham for stepping in on our behalf and hope that he can get the answers we deserve."
Cllr Kerri Harold said:
"I believe that the changes, discharged without public notice in December 2017, should have been subject to consultation and referral back to the planning committee. Residents deserve to be kept in the loop about substantial alterations to a major planning project so close to their homes, and I'm glad that Graham is listening to concerns and taking them up with the council."