Deciding on an occasion outfit for your son or daughters wedding can be a difficult process for many women, especially when it comes to finding the perfect hat.
Once you have settled on your stunning new outfit and shoes thoughts turn to headwear, and there really is no better way to make a statement, than a perfectly chosen wedding hat.
Beverley based designer Joanne Perkins who runs Amore Headwear knows only too well the importance of ensuring the right choice of hat to perfectly compliment each clients requirements.
Speaking to HU17.net Joanne said;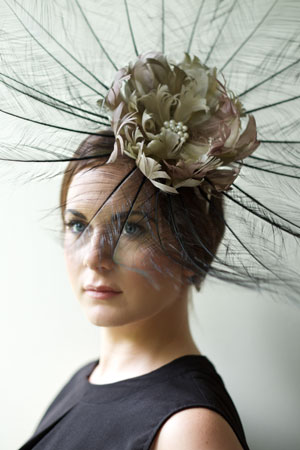 "Most ladies are not used to wearing a hat so when attending special occasions it can seem like a daunting task in finding the right hat."
"There are lots of wonderful places where you can find a dress off the peg, but getting a unique hat that matches and really sets off the look is certainly more difficult."
"By having the consultation at my studio in Beverley I can advise and offer many options. The headwear would be designed especially for each customer, their outfit and their personal sense of style."
The favourite part of my job is meeting new customers and working together to put their vision into reality, creating a beautiful hat to make the client feel and look amazing at their special occasion.
"Everyone wants to look their best and stunning bespoke headwear really helps you stand out from the crowd, be it at Ascot or at a family members wedding."
Joanne's creativity and ability to perfectly match her clients with unique and elegant headwear has proved so successful in recent years.
Her award winning millinery designs have been worn at a number of society weddings, Buckingham Palace and Royal Ascot.
Her work has helped ladies with the 'Best Hat' at race meetings and has also been featured in the national press and a number of publications covering some of the most prestigious events in the country.
She added;
"It is so nice that when clients get back in touch and send me photos wearing one of my creations at the event is was designed for.