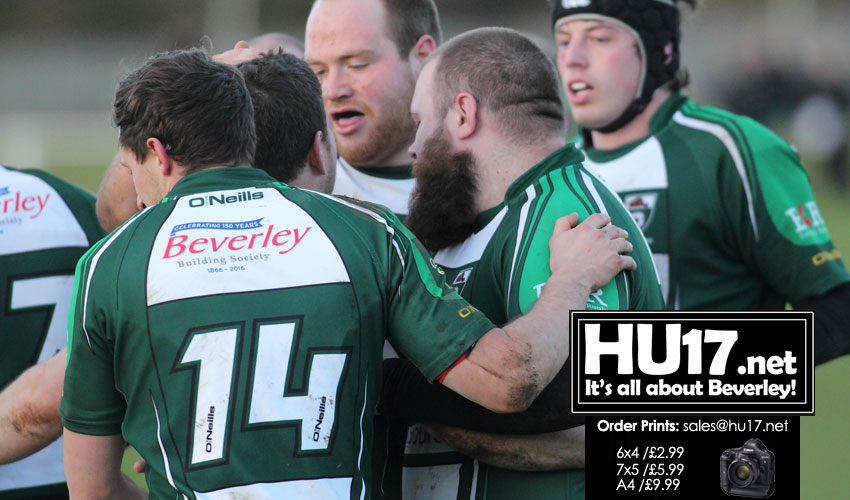 Beverley RUFC moved back to second in the table aftert they ground out a result against Bradford Salem is what was a unmemorable dominated by the constant sound of the referee's whistle.
The referee was pernickety in the extreme throughout the match and, as a result, try as they did, neither side could produce any sort of flowing rugby.
Virtually every tackle made above mid chest height was deemed to be head high and penalised accordingly. Consequently, both teams and all of the spectators became increasingly frustrated as the game wore on and it was a blessed relief when it all ended.
Generally, what little actual play hat took place was pretty even in so much as possession and territory were concerned.
After 6 minutes Raymond Coates scored a try for Beverley RUFC to make the score 0-5. Phil Duboulay was unable to convert from wide out but was successful with a penalty after 20 minutes to increase the Beavers' lead to 0-8.
Play remained pretty even and on the stroke of half time a penalty to Salem reduced the arrears to 3-8.
The second half began with Salem mounting an attack on the Beverly line but this was relieved by some stout defending and play settled down largely in mid field with many stoppages.
After 67 minutes, at last the deadlock was broken when James Graham weaved his way through the Salem defence to score a welcome try which Phil Duboulay converted to make it 3-15 to Beverley.
Salem threw everything at Beverley and won several penalties which they chose to scrum and eventually they scored the try which they deserved and this was converted to close the gap to 10-15.
This gave Beverley an anxious few minutes until the referee, mercifully, brought proceedings to a close.
Next Saturday Beverley have no match due to the Six Nations and the next fixture is at Beaver Park against Old Brodleians Saturday 3 March Kick off 2.15PM.
Final Score: Bradford Salem 10 Beverley RUFC 15