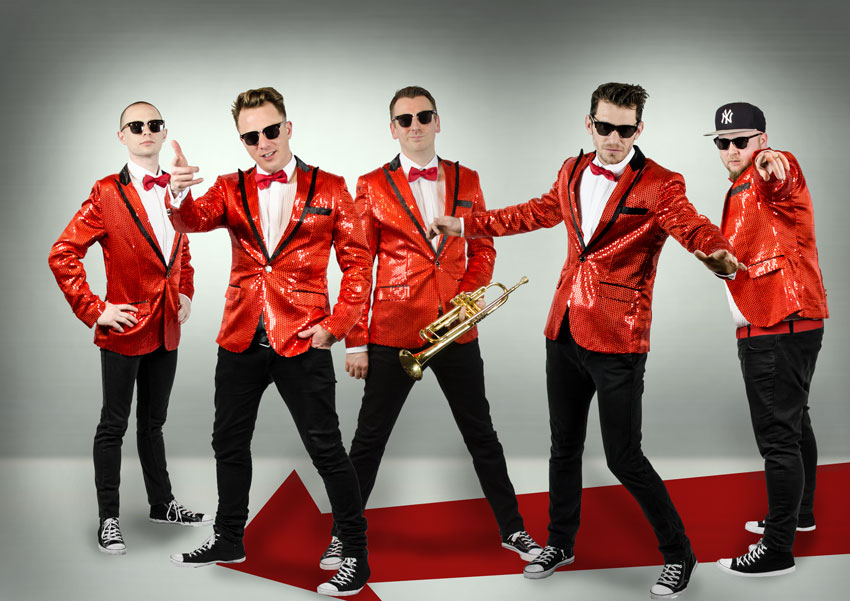 A Hull band who've played for the rich and famous all over the world but who remain relatively unknown in their home city, are looking forward to playing a rare major live gig in East Yorkshire next month.
The Tzars style themselves as a weddings and corporate functions band and as such have entertained for major names, including Mercedes-Benz, Shell, Asda and Vision Express. On one occasion they were hired to play for former Formula 1 racing driver and team boss Eddie Jordan's niece's wedding.
"Eddie even came up and jammed with us on stage, playing the drums, said the group's manager Pat Pretorius.
Now The Tzars are gearing up for a headline performance at one of the region's glitziest nights of the year – the annual REYTAs awards dinner; the Remarkable East Yorkshire Tourism Awards organised by Visit Hull and East Yorkshire.
The black tie dinner is being held at the new DoubleTree by Hilton hotel in Hull on Thursday March 15 and will be the biggest event held at what is the city's first four-star hotel since it opened just before Christmas.
"We're expecting more than 500 people for what are regarded as the region's tourism Oscars and we've pulled out all the stops to make this a night to remember," said VHEY's tourism manager Andy Gray. "We're delighted to have been able to book The Tzars, who will be a brilliant way to end a very special evening."
Formed by five locally-based session musicians who've played with some of the biggest names in the music business, The Tzars have built a reputation for their high energy shows featuring synchronised video screen and light displays and are able to play a wide range of party music guaranteed to fill the dance floor. Radio One DJ Scott Mills described them as "The best cover band I've seen."
"They're all consummate musicians who've played with some big names but in 2009 saw this gap in the market which have led to them being recognised as the UK's best party band," said Mr Pretorius. "We're not really that well known in Hull, for no other reason than because of the work we do.
"We did do a business awards dinner at the City Hall on one occasion but the REYTAs is a rare home gig and the guys are really excited by it," he said.
The DoubleTree by Hilton, which boasts a rooftop terrace and Marco Pierre White restaurant, has a ballroom which is currently the largest space of its kind in East Yorkshire. The evening will start with a drinks reception ahead of the dinner and the presentation of 14 awards honouring the tourism industry's very best, from major visitor attractions and events to hotels and accommodation providers, restaurants, pubs, cafes, food retailers and producers.
Tickets costing £55, plus VAT, can be booked online at www.visithullandeastyorkshire.com/reyta