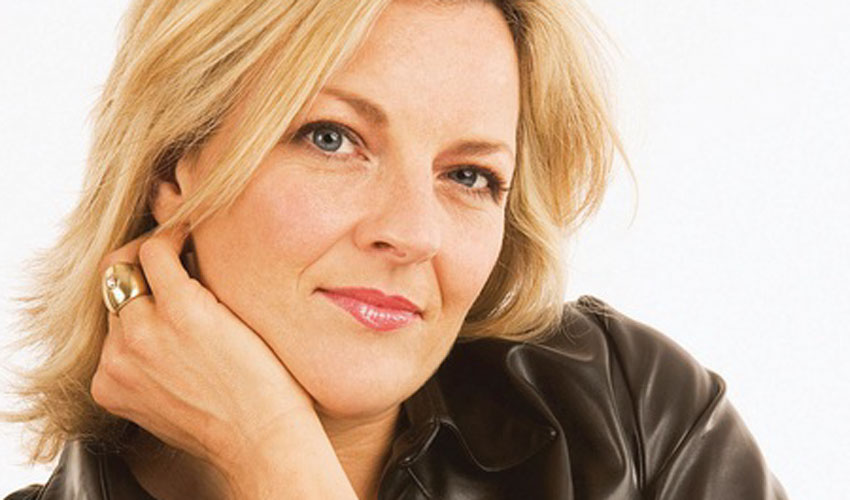 The Stage4Beverley festival taking place at the East Riding Theatre in Beverley certainly knows how to swing the moods over its five days of music.
On its final day it will be gently easing its audience into the day with a concert of Light Classical Music before winding up the tempo with one of Jazz's finest female singers, Claire Martin and finishing the weekend off with a blast of gypsy folk'n'roll with Holy Moly and the Crackers.
After their debut performance at the festival last year, the festival received numerous requests to bring back the classical outfit, The Westwood Quartet, which comprises violins, viola, and cello.
The four local string players work extensively as freelance musicians across the country, in addition to working as peripatetic teachers, each with a passion for nurturing talent in young string players, and performing both chamber and orchestral music. For the concert they will be playing a selection of light classics.
The special guests that will be performing with the quartet will be The Albemarle Clarinet Quintet whose members are all students in Hull schools and colleges and whom rehearse at the Albemarle Music Centre in Hull. They have appeared at local music festivals and were winners at the Hull Music Festival. They have performed throughout the region and played as "Local Heroes" in a Year of Culture series of concerts in St Mary's Lowgate, Hull, as well as performing in the National Finals of Music for Youth in Birmingham.
The programme will include music by a selection of well known composers such as: Mozart, Pachelbel, Dvorak, Handel, Bach, Elgar, Strauss, Joplin, Purcell, Britten, Holst and Maxwell Davies and will be the perfect way to start off a winter's Sunday.
As the day progresses the fact warms up with Jazz, which has always been popular at the East Riding Theatre. The festival is delighted to carry on that tradition with one of the world's leading female jazz singers, Claire Martin. "She ranks amongst the four or five finest female jazz vocalists on the planet" Jazz Times USA
As a renowned vocalist and BBC Radio 3 presenter, she has spent the last 27 years honing the craft of jazz singing, and to worldwide critical acclaim she has established herself as a tour de force on the world jazz scene.
Apart from working with her own trio, she has collaborated with many musical luminaries including Martin Taylor, John Martyn, Stephane Grappelli, Mark Nightingale, Sir Richard Rodney Bennett, and Jim Mullen.
As a driving force behind the UK jazz scene she has won an array of accolades, including a British Jazz Award no less than six times. Her massive contribution to music was noted in 2011 when she was the proud recipient of an OBE.
Claire is also a presenter on BBC Radio 3's 'Jazz Line Up' . She is "A consummate jazz singer with old-school virtues … she wins plaudits everywhere she works" The Guardian. Claire will be performing at the festival in concert on the Sunday afternoon, along with her trio bringing some warm vocals to brighten up a winter's afternoon.
Acting as the support for the concert will be Tom Whalley, a young musician from Grimsby. He is a member of various youth and jazz orchestras and has won several awards.
It promises to be an unforgettable concert and should not be missed whether a jazz officiando or just a lover of the best in music.
Other Artists booked over the festival – Ian McMillan & Luke-Carver-Goss (Wednesday 14th); John Tams & Barry Coope (Thursday 15th); Richard Digance (Friday 16th); "Swinging the Lamp" ; Carrivick Sisters and Granny's Attic; Chris Difford & Kathryn Williams (Saturday 17th); Holy Moly and the Crackers (Sunday 18th).
Sunday 18th February – East Riding Theatre, 10 Lord Roberts Road, Beverley
"Light Classical Music for a Sunday Morning"
11.00am
Tickets: £10 / £8
"Sunday Afternoon & All That Jazz"
2.30pm
Tickets: £18 & £16 Conc / Restricted View
From : East Riding Theatre – 01482 874050