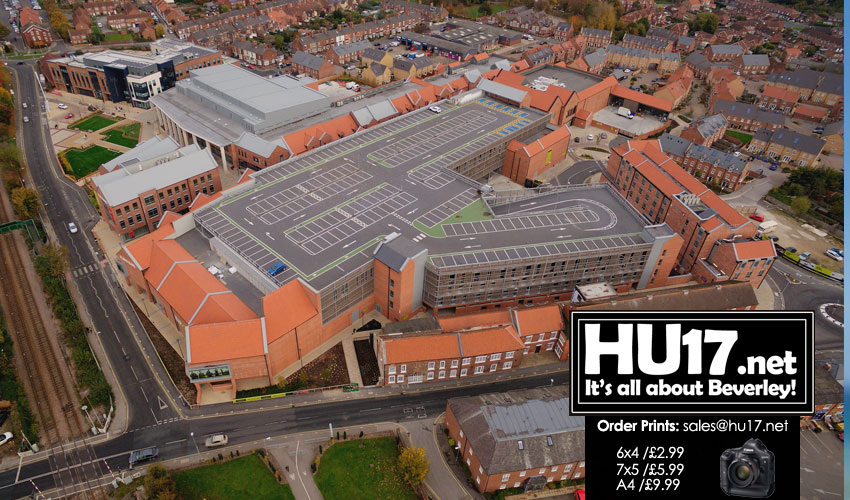 Wykeland Group, owners of the retail park Flemingate say while they are sorry to see Riva Lounge close, they already have another business lined up to fill the void created.
The owners say that this shows that there is a strong demand from business wishing to take up space at the Flemingate Centre.
News yesterday that the Riva Lounge had ceased trading at the out of town shopping centre in Beverley was met by sadness by a number of people within the community.
Commenting on the closure, Graham Tait, Flemingate's Centre Manager said that they were very sorry to see this business close and wished all the staff the very best for the future.
David Donkin, Property Director of Wykeland Group, said he was pleased to have secured a new high-quality, independent restaurant operator for the unit, indicating the strong demand for retail and leisure space at Flemingate and in Beverley as a whole.
David said;
"The new operator will begin fitting out the unit immediately and expects to open within weeks, meaning there will only be a brief period of closure while the premises are refurbished and rebranded."
Riva Lounge were the second business to close their doors at the multi-million pound Flemingate development since the centre opened just over two years ago.
Bolo, the other business to close were quickly replaced with another fashion outlet following a short closure as VERB moved into the space vacated.
Opened in October 2015 the Flemingate Centre is still not fully occupied though has managed to retain most of the businesses that have chosen to open there.
The Flemingate Centre is home to a number of high street brands, including Debenhams, Poundland and Peacock.
Despite the closure of Riva Lounge, they still have an extensive choice of places to eat including Subway, Greggs and Gourmet Burger Kitchen.