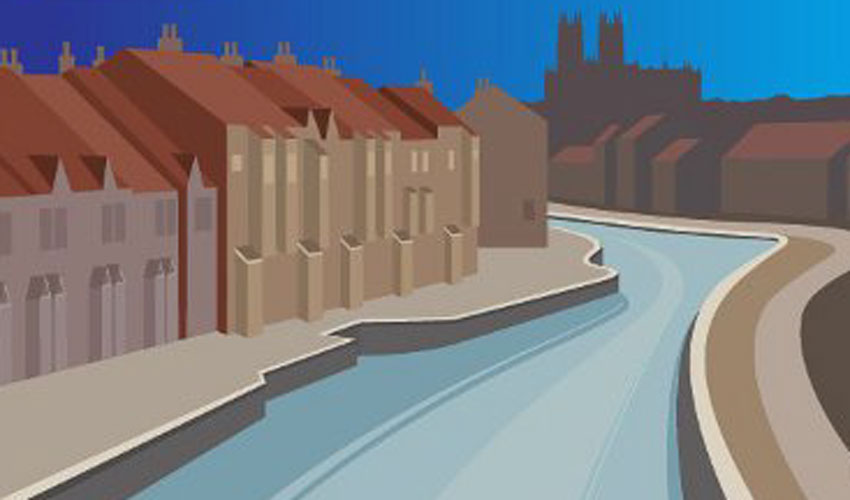 The Treasure House in Beverley has unveiled its exciting and varied programme of events and exhibitions for 2018.
Although the highlight of 2018 will be the 53rd Wildlife Photographer of the Year exhibition from 14 July to 8 September, East Riding of Yorkshire Council has announced a full programme of events at the popular venue for the next year.
Councillor Richard Burton, portfolio holder for leisure, tourism, and culture, said;
"I am delighted that we have been able to put together such a fascinating and varied programme throughout 2018 at the Treasure House, including the return of the amazingly popular Wildlife Photographer exhibition, and a chance to reflect on the centenary of the end of World War One, with much more along the way!
"This programme truly cements the status of the Treasure House as a superb venue for art and culture in Beverley."
2018 opens with the ongoing exhibition, 'Humber Estuary : Changing Views', which runs until 17 February, along with talks and workshops.
The ever popular Open Art exhibition will run from 2 March to 28 April. This will be the 21st be annual Open Art exhibition, open to all artists, amateur or professional, living in Hull or the East Riding. Two individual adjudicators will judge the entries and works selected will form the exhibition.
'Rhythms in Sculpture' by David Sprakes will be an exhibition running from 5 May until 30 June, featuring sculptures based on the natural world , and the landscapes of the Peak District.
There will be a chance to take a course in life drawing, led by Esther Cawley, in April and May. Esther will return in the autumn to lead a course on portraiture.
'African Stories in Hull and East Yorkshire', a Heritage Lottery funded exhibition, will run from 5 May until 30 June, presenting stories of local people of African descent from 1750 to 2007, with an accompanying talk and workshop.
Lovers of wildlife can enjoy even more this summer, with 'Snakes – a slither into a secretive life', a look at the fascinating life of snakes around the world, from 14 July until 8 September.
After that, attention will turn to another new exhibition, 'Birds, Blooms and Butterflies', the art of Elizabeth Lambert, running from 15 September to 3 November. At the same time, 'Peripheral Vision – Straw People by Julian Swift' will display Swift's oil crayon drawings on gouache.
The year will close with 'Peter Barker : Working Hands', looking at trades and crafts in the East Riding, from 10 November to February, 2019, alongside a major season of events to mark the centenary of the end of World War One. An exhibition called 'Legacy : a Painterly Response to World War One' by Paul Clifford will be accompanied by study days and talks.
Along with other activities in the library – including the Summer Reading Challenge – and the Archives, including the return of Tiny Treasures, the Treasure House will host a full range of events all year long.
Full details can be found in the new programme of events booklet available at the Treasure House or online at www.eastridingmuseums.co.uk