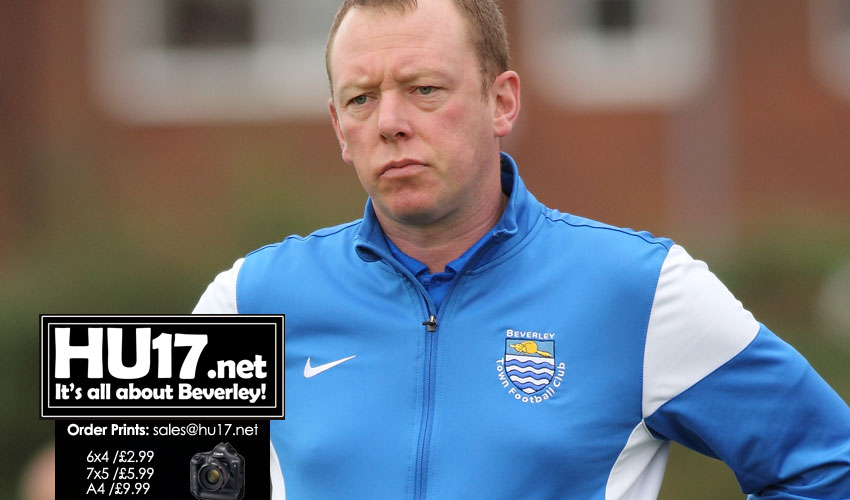 Beverley Town Football Club will be looking to get back on track this weekend as they host Hornsea Town in the Humber Premier League.
Manager Rich Jagger says he is looking for a response from his side after a performance last week which he describes as poor saw them lose their unbeaten run.
Speaking to HU17.net ahead of Saturday's match, Jagger said;
"We are looking to get back to winning ways after last weeks poor performance."
"While we welcome back four players we go into the game missing a few. However, the team is strong, and we have trained twice this week in a bid to put things right."
"This game is a good opportunity for some lads to come into the side and really lay down a marker."
Following their defeat to South Cave United Jagger had promised changes would be made for this fixture.
Missing from the side are Matty Littlefield and Kegan Rose, who are suspended, while Jordan Organ is unavailable, with Kurtis Bedford and Leon Dawson both doubtful.
Jagger, however, can all upon the services of Joe Norton, Karl Fitzgerald, Niall Ringrose and Jake Cattermole.
Commenting on what he thinks he can expect from the clash with Hornsea Jagger said;
"Hornsea are a competitive side, and with it being a local derby, they will be well up for it."
"If we play like we did when we played them earlier in the season can definitely get something from the game."
This is a game that on paper Beverley should win. Hornsea are just one place off the bottom in the Humber Premier League with just three wins all season and having lost eleven matches.
Following last week's defeat, Town have slipped down the table and know that nothing less than all three points will do if they want to stay in the mix at the top of the league.