Beverley and Holderness MP, Graham Stuart, welcomes the news that the Business Secretary, Greg Clark, has pledged to secure the future of the Post Office through £370 million of funding.
Funding will be used towards helping branches to extend opening hours, cut queue times and protect rural branches like the one in Cliff Road, Hornsea, which is re-opened with a temporary postmaster in place while a permanent replacement is sought.
For branches like Hornsea this will mean new Post Office products and services and an upgrade of IT equipment to provide a more efficient service.
The Government has invested more than £2 billion in the Post Office since 2010, meaning there is now a network of around 11,600 branches, extended opening hours and thousands of branches which are now open on a Sunday.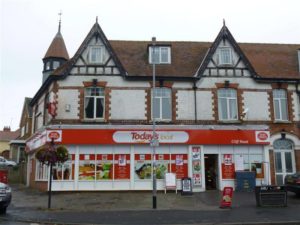 "The Post Office is at the heart of communities across the UK, with millions of customers and small businesses relying on their local branch every day to access a wide range of important services," Business Secretary Greg Clark said.
Graham said;
"I am relieved to see the re-opening of Hornsea Post Office today and was pleased to support the Post Office with the search for a new postmaster."
"I also welcome the new Government funding being announced and have been assured by the Post Office that it will help to ensure the long-term future of rural post offices like the branch in Hornsea and elsewhere in my constituency."
"I know many people in Beverley and Holderness rely on Post Office services every week, and I want to see our rural post offices safeguarded well into the future."