Local Councillor Denis Healy has thanked the rail company, Northern Rail, after they announced they would not be cutting their service between Beverley to Doncaster and Sheffield.
Cllr Healy, added that news the service will remain part of their May 2018 time table is a welcome early Christmas Gift for the town.
A grateful Cllr Healy said that news was good for not only Beverley but also for the wider region, he said;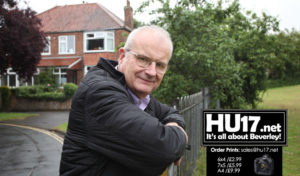 "I am really grateful to Northern Rail for changing their minds over this and for listening to the general public and their customers."
"We worked hard to persuade them to listen to public concerns, and now we should put ourselves out to say thank you."
"The original proposal would have been extremely inconvenient for our residents if it had been implemented, and would have reduced Beverley's connectivity to the rest of the region and the wider country even further."
Cllr Healy, organised a campaign that included a petition that was filled in by 500 people asking the company to think again.
Formally thanking Northern he said they had 'done the right thing' retaining what many felt was a vital travel connection in helping the towns prosperity.
Northern Rail, addressing the Council's Environment & Regeneration sub-committee said plans were changed in response to comments from the council and other key stake holders.
Cllr Healy added that it shows people's views do matter, he added;
"This also shows the power of public opinion, and demonstrates that when people make their voices heard, they can make change happen."
"So on behalf of the people of Beverley, I want to say Merry Christmas to Northern and thanks for listening to us."
Had the company scrapped the direct services, train users would have faced changing trains at Hull and waiting for 25 minutes for an onward connection.